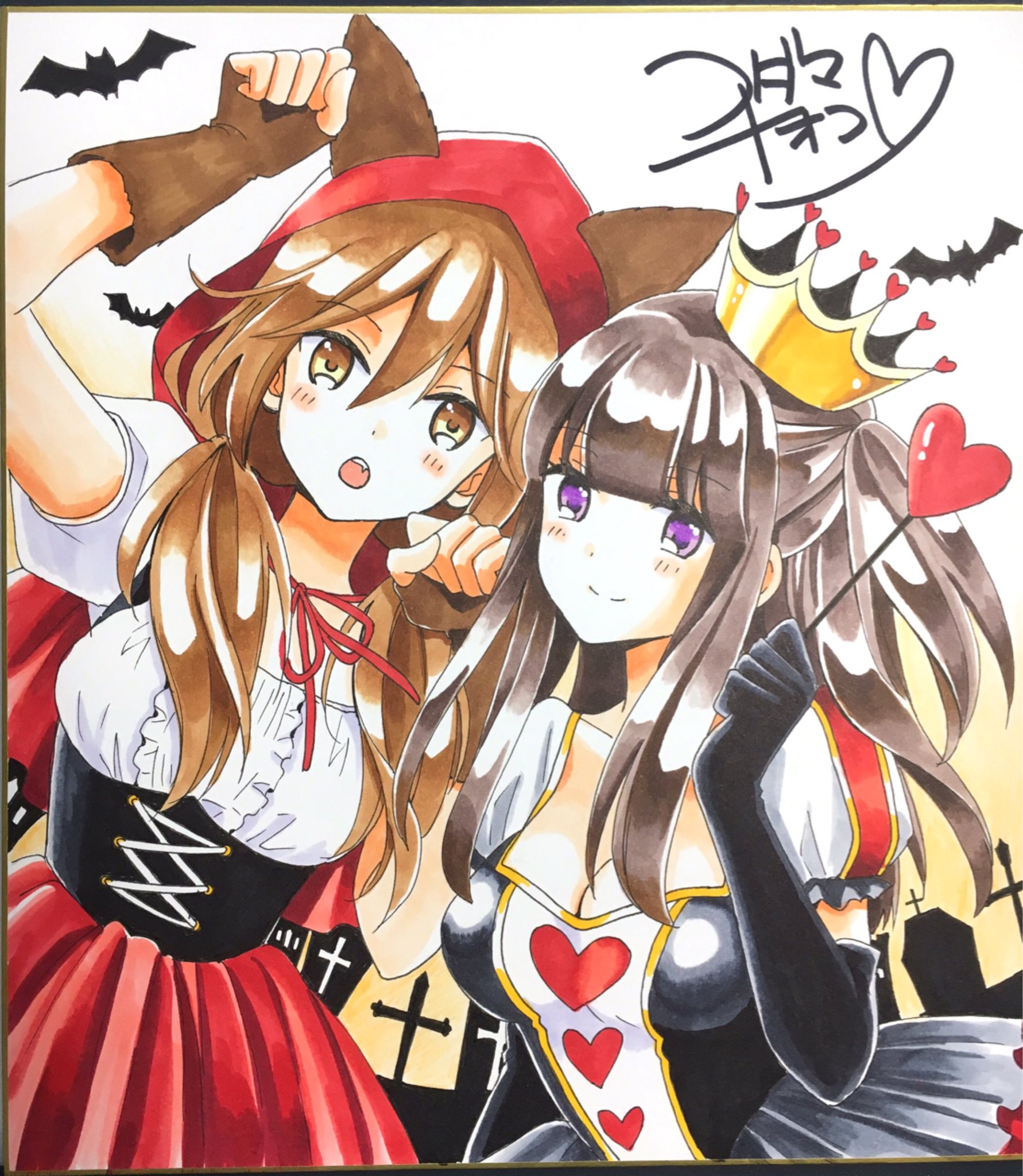 Norainhere Oct 31, 2017 10:23PM
I was wondering why the usual pictures upload was delayed - we were waiting for Halloween! In retrospect, that should have been pretty obvious...

Mimiyaah Oct 31, 2017 11:23PM
Gotta love Halloween~

Homura E.N.D Nov 1, 2017 12:40AM
Damn this looks good :3

I_Love_Salsa Nov 1, 2017 2:18AM
Dis bish be the queen of hearts, bitch f you. don't go playing with Yuma's precious little heart like that <
Aki_Chan Nov 1, 2017 5:42AM
They look so cute!! I actually like Yuma's costume a Little Red Riding Hood-She Wolf? Genius!! xD

Đéo care Nov 1, 2017 10:30AM
wolf-riding hood? clever
last edited at Nov 1, 2017 10:30AM

Orochi5 Nov 2, 2017 1:20PM
Kawaii(*≧▽≦)

souleater Nov 5, 2017 11:39PM
cute

UranusAndNeptuneAreJustCousins Nov 5, 2017 11:43PM
Queen of hearts, lol.

Maifate Jan 23, 2019 4:29PM
Lol Hotaru's costume fits her well, the author thought well xD