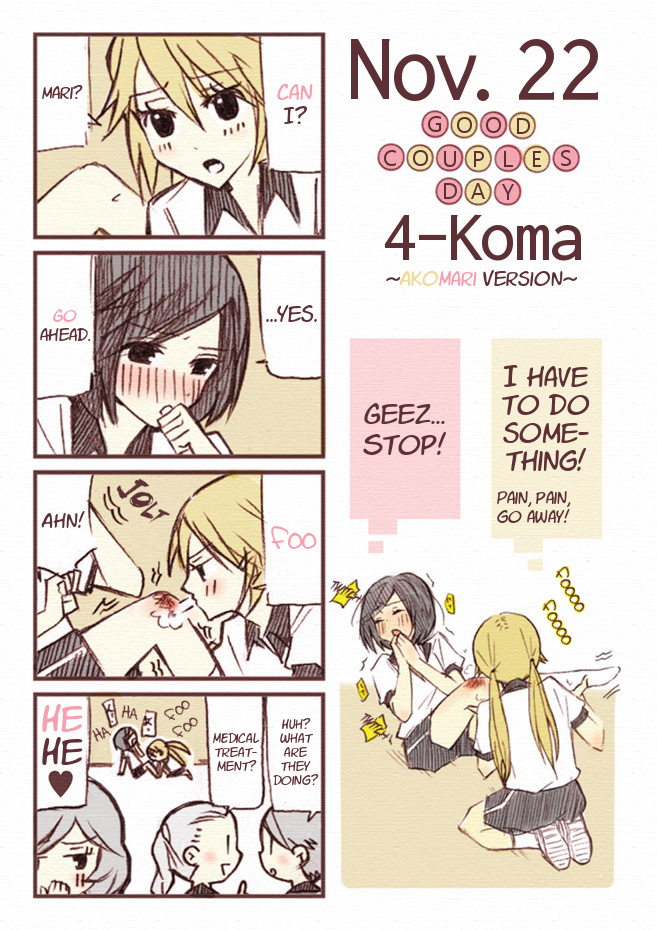 BakaChiki Oct 21, 2017 11:49PM
HEHEHEHHEEE...

souleater Oct 21, 2017 11:57PM
<# medical indeed
Midnightgunner Oct 22, 2017 1:08AM
When will this series get animated?

Mimiyaah Oct 22, 2017 1:41AM
Hahahahha xD i dieed
Aki_Chan Oct 22, 2017 4:32AM
LOL this is really cute and really funny... 'Pain, pain go away!' mumbo-jumbo always works!!...
Uh, what's 'Good Couples Day'? xD

Sharkexpert12 Oct 22, 2017 2:17PM
While I would love an anime of Girl friends ignoring the chances of being animated I don't see it being given respect and done correctly so it's probly best left as a classic.

mint-leaf Oct 22, 2017 6:15PM
Yea, medical.

linkuan Oct 23, 2017 9:36AM
@Midnightgunner Some day :')

THINK86200 Oct 25, 2017 2:00PM
HUE

Ninja assassin Oct 29, 2017 4:04PM
HUE indeed~

DankestMemeGenerator9000 Jan 1, 2018 1:39PM
...
My dirty mind...

Rouse Jul 12, 2018 1:50PM
.> fiu fiuuuu xd