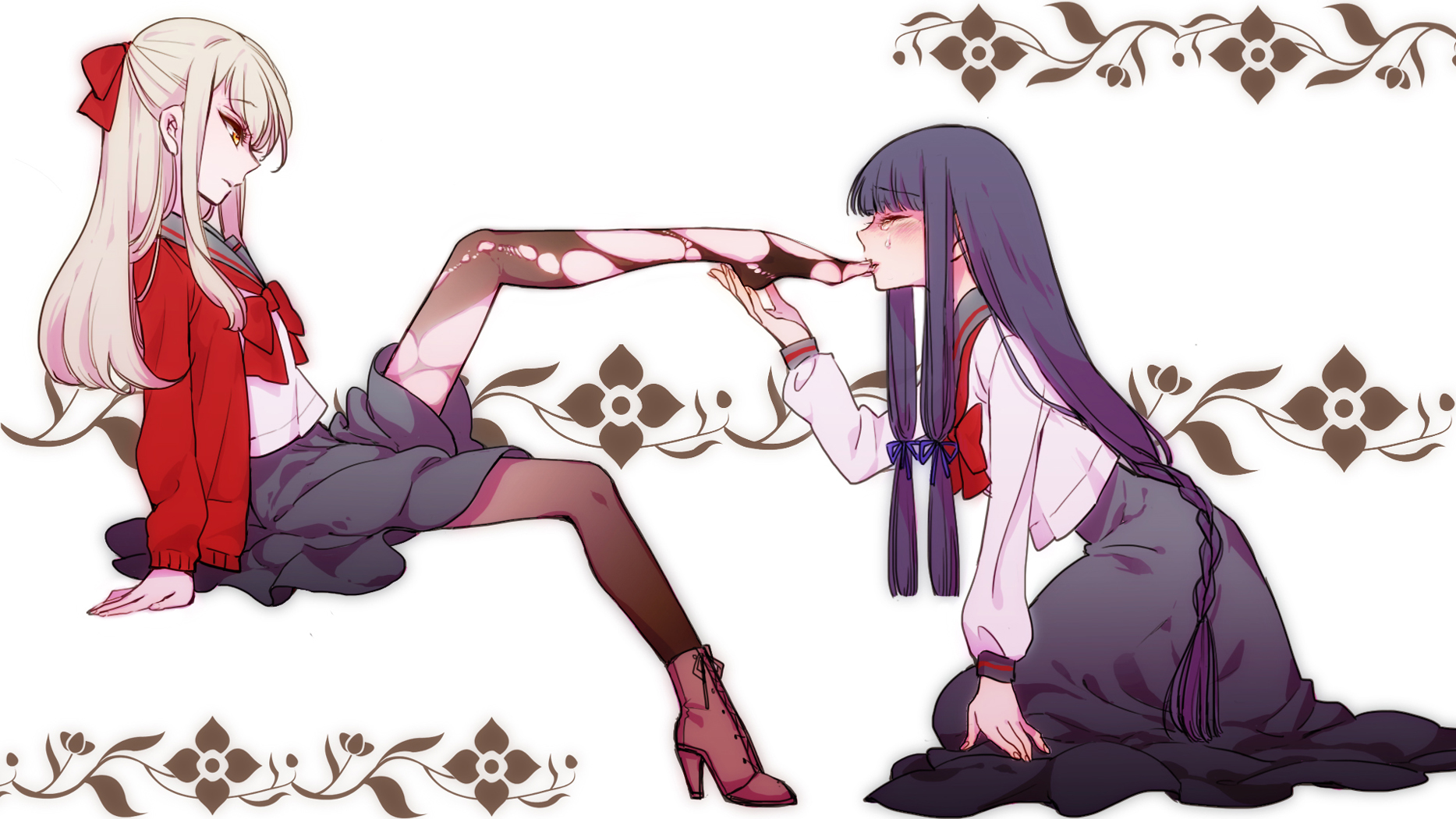 Norainhere Oct 5, 2017 10:44PM
Kinky. Also, for some reason I thought the left girl's left leg was partially covered in chocolate at first instead of just torn pantyhose.

RumpledForeSkiin Oct 5, 2017 10:49PM
Seeing her tears makes me uncomfortable.

Mimiyaah Oct 5, 2017 10:50PM
Omg.. I thought the same thing... My image was ruined.. But i still love it though ;)

Homura E.N.D Oct 5, 2017 11:26PM
Looks like some pet-master stuff...still nice

mint-leaf Oct 6, 2017 12:55AM
I've recently learned that the feet tag has some pretty damn good stuff on it. This included.

Komohiro Oct 6, 2017 3:11AM
@Norainhere me too
Aki_Chan Oct 6, 2017 5:02AM
Master: Well, now you've done it!! You ruined a perfectly good pantyhose!... not to mention it that was my favourite. On your knees!! Kiss my foot! (but be delicate!!) you hear me?!
Slave: Y-y-yes Mistress! -thinking: Damn I liked that pantyhose too! Mistress-Sama looked really pretty on it (need to control my self more) *kisses foot and cries
xD

BakaChiki Oct 6, 2017 7:29PM
YAAAAAAAAAAAASSS

souleater Oct 7, 2017 11:59PM
y are uu cry'n , awh

Lalala Ñañaña Oct 9, 2017 8:38PM
Love the style, but why is she cryinnnnn????

Casey 1988 Nov 4, 2017 8:06PM
I am going to guess tears of joy in this that the one girl has a really bad foot fetish.

EdgeMastr Aug 20, 2018 11:48PM
I'd like to see the story of how we got to this scene.