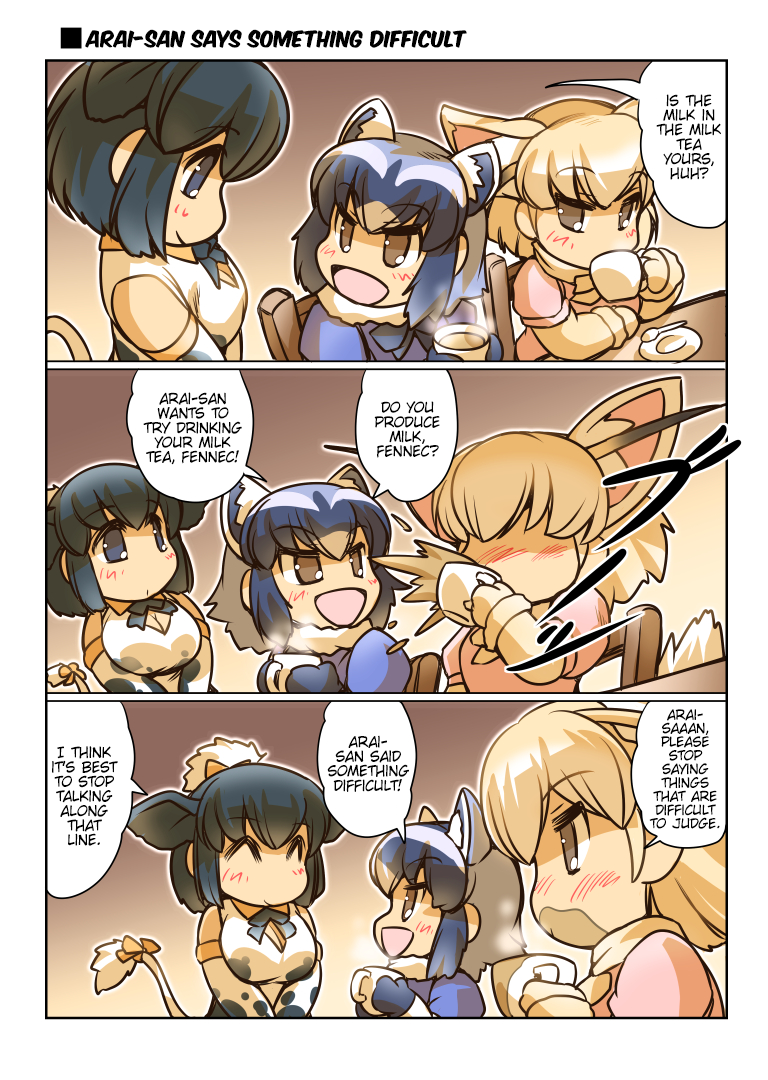 elevown Sep 3, 2017 10:41PM
Is the character on the left OC? I don't recall them. Some kind of cow? Or I guess it could be from the extended material - i.e the game etc?
last edited at Sep 3, 2017 10:42PM
Andrea Ritsu Sep 3, 2017 11:00PM
There's cow Friends in the game and the guide books, yeah. this is one of them.
naoto Sep 4, 2017 3:29AM
its holstein friesian cattle, but without the white mark on her hair
last edited at Sep 4, 2017 3:29AM

Mimiyaah Sep 4, 2017 5:40AM
Dear gawd

souleater Sep 5, 2017 1:24AM
ii wounder

Orochi5 Sep 5, 2017 12:17PM
Lmao done (o_ _)ノ彡☆