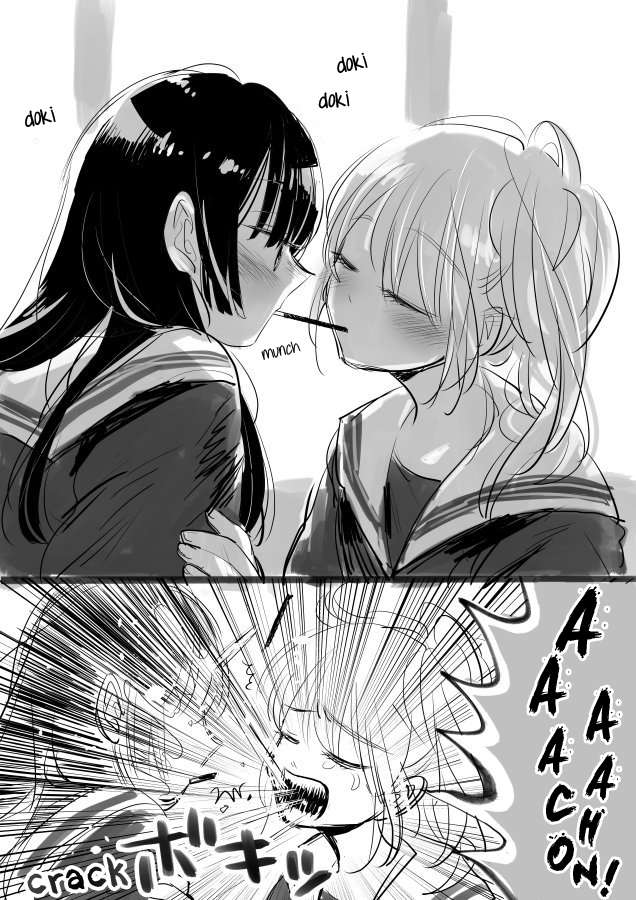 drpepperfan Jul 25, 2017 10:48PM
Artist commentary: "Yuri pocky game mess up. I tried jumping on the bandwagon~ Lately, it's gotten really cold all of a sudden, so I figured I'd add a minor cold."

redpanther Jul 25, 2017 11:01PM
Look like Shizuku and Eris from SonoHana.

souleater Jul 25, 2017 11:10PM
awh that sucks

Kagura Murasame Jul 26, 2017 12:03AM
What a waste.

KireusG Jul 26, 2017 3:45AM
AAAAAAAAAAAAAAA

Tru Jul 26, 2017 5:40AM
what

Mimiyaah Jul 27, 2017 7:28AM
Hahaha xD