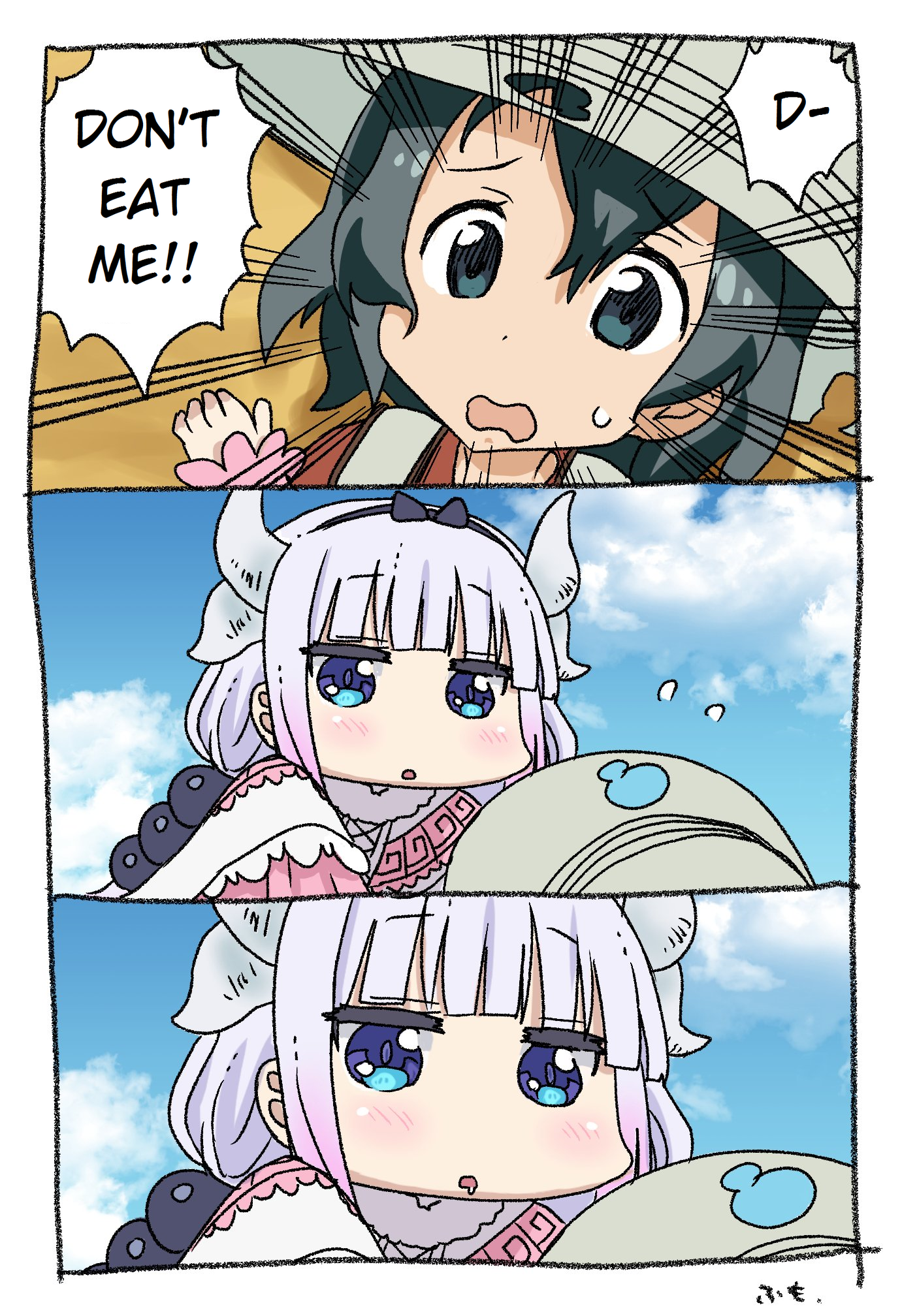 Vankomycin Jul 13, 2017 9:45PM
She wasn't gonna until you suggested it, Bag-chan!

Victim Jul 13, 2017 10:31PM
One day there will be a MUGEN-type game but with yuri allstars and it will be the best thing ever made

Mimiyaah Jul 13, 2017 10:45PM
Omg this was too good...
Ghost Shogun Jul 13, 2017 11:07PM
@ Victim
Thank you for the idea, but it'll take some time (quite a lot, to be honest...).
last edited at Jul 13, 2017 11:08PM
Homura E.N.D Jul 14, 2017 1:27AM
Too late

Đéo care Jul 14, 2017 9:36AM
RIP :)))

AnnaMaki219 Jul 15, 2017 5:51PM
Seconds before tragedy

souleater Jul 16, 2017 3:59AM
man ii love kanna <3
SF Jul 17, 2017 1:48PM
The crossover of the ages.

Orochi5 Jul 18, 2017 3:26PM
@Victim
Yaaaaaaaaassss that would b sooo amazing (/▽\*)。o○♡

BakaChiki Jul 20, 2017 1:13AM
One of the cutest cross overs..
yuri-yaoi Jul 28, 2017 7:59PM
Kanna no

A5PECT Jul 28, 2017 8:25PM
Kanna's channeling a little Shin-Chan here.