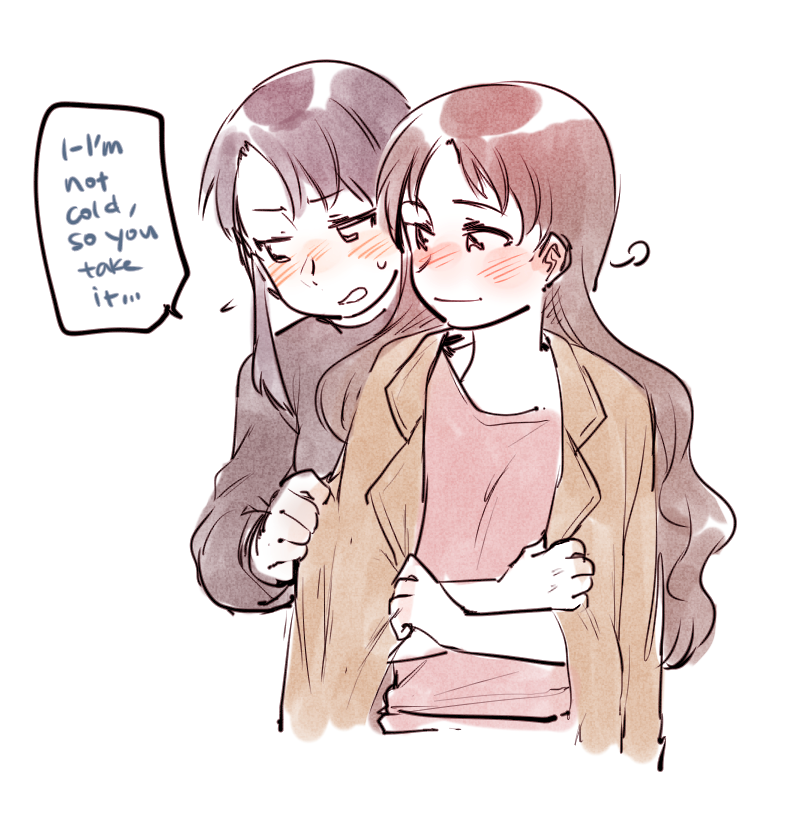 RoyceAxle Jul 9, 2017 11:09PM
Still as sweet as back then.

REDflame23 Jul 9, 2017 11:25PM
I took a trip to the past.

corvus Jul 10, 2017 12:00AM
Still my favorite pairing when they get along.
last edited at Jul 10, 2017 9:51AM

souleater Jul 10, 2017 1:16AM
<3 blush

Mimiyaah Jul 10, 2017 7:21AM
Better~

Random_Bird Jul 11, 2017 12:54AM
Aaaaand, now comes the part where Yukari says something totally inappropriate that kills the mood. I watched this series, I know how it goes between these two.

LukeDraco Jul 11, 2017 8:27AM
Haaah~ Well now I just have to re-watch this anime

onyxpanda Sep 10, 2017 2:12PM
Teacher x teacher is kinda like my jam. Better yet if they're background characters and they're just the cherries on the top (of a yuri).
last edited at Sep 10, 2017 2:12PM