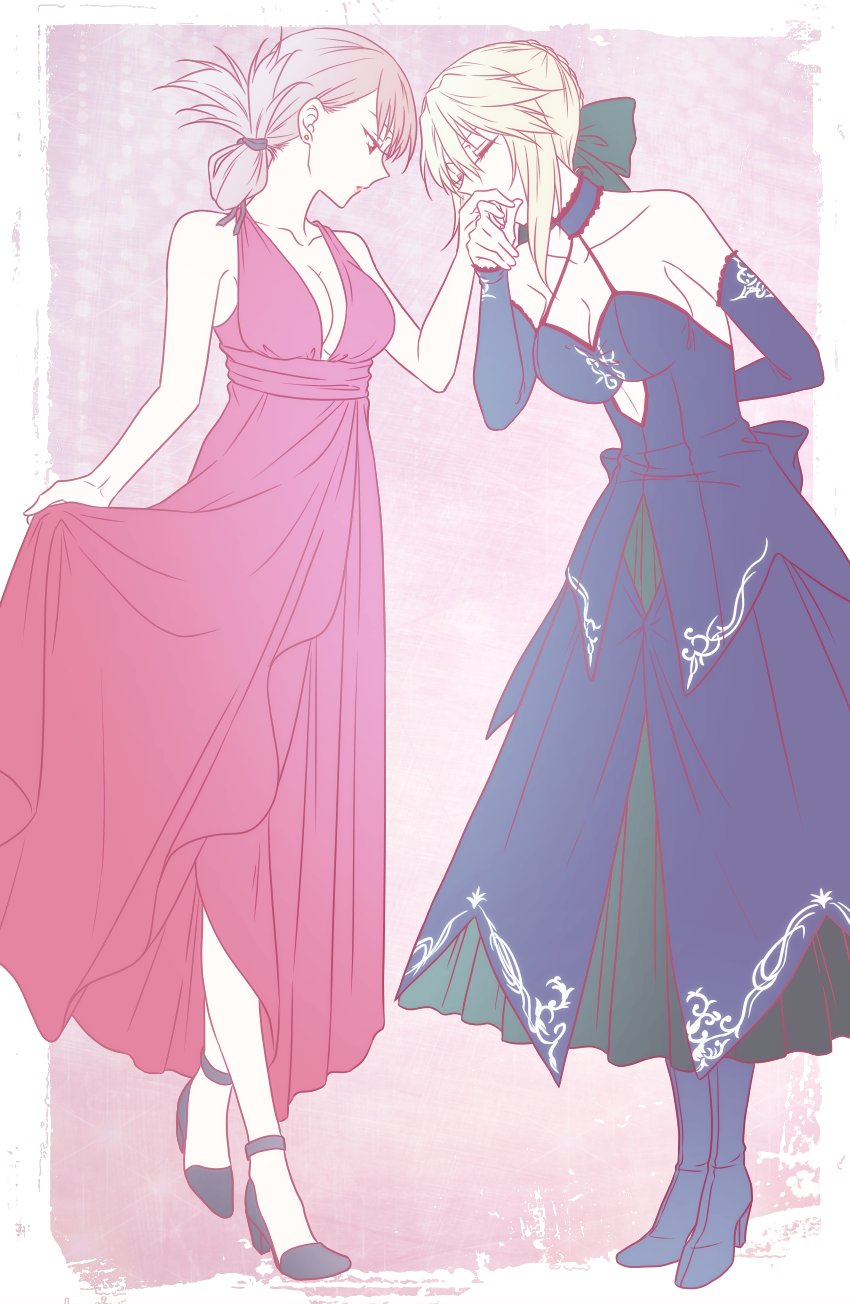 yuikumari Jun 14, 2017 9:42PM
"my ii have ur hand my lady" .. ii can so see this happening

Mimiyaah Jun 14, 2017 11:56PM
Love the dresses (≧∇≦)

Valanz Jun 15, 2017 12:33AM
gorgeus dresses, girls and ship!!!
last edited at Jun 15, 2017 12:34AM

Homura E.N.D Jun 15, 2017 1:28AM
Gorgeous! Woah these dresses!
last edited at Dec 8, 2019 6:10PM

MNZ Jul 27, 2017 3:35AM
Beautiful! I think it might be tagged wrong though, isn't that Saber Alter and not Lancer Alter?
Heart-Of-The-Earth Aug 9, 2017 7:44PM
It's tagged correctly, I think. There's one event in FGO that's a big Journey to the West spoof, and Artoria Lancer Alter and Nightingale play the role of a married king and queen, so a lot of people started shipping them after that.
ミエルト Nov 6, 2018 9:05AM
i fxking love this ship