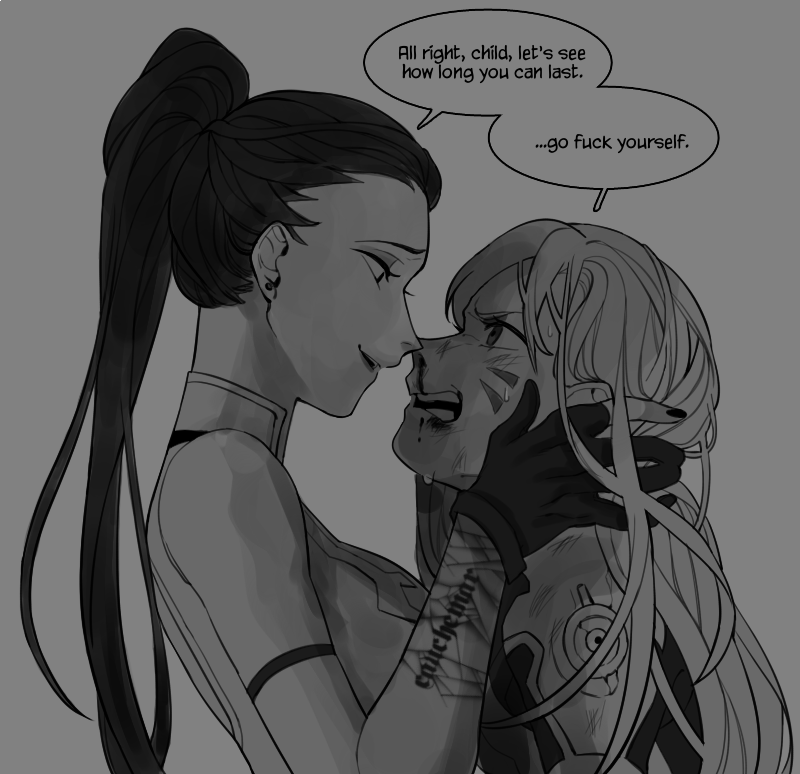 fenrirex May 29, 2017 10:40PM
eeehhhh!! isn't more like "vs" instead of "x"?
bonkball May 29, 2017 10:49PM
The most incompatible ship of 2017 lmao

tokyoyuri May 29, 2017 11:37PM
Is anyone else getting rape vibes from this? Should i suggest the tag?

yuikumari May 30, 2017 12:20AM
so , y is she bleed'n ? <3

AnnaMaki219 May 30, 2017 1:46AM
woww that's bad... but good... but bad

Mimiyaah May 30, 2017 7:18AM
Yes she is~ I hear Rape!

Sup May 30, 2017 8:21AM
Yeah, don't fall prey to that dumb spider little bunny!

QueenNeoNeko May 30, 2017 12:02PM
hoho dva your court in her web

RoyceAxle May 30, 2017 1:18PM
Hana is subjected to a lot of hardcore kink, I'm jealous.

Valanz May 31, 2017 9:46PM
Such a rough mistress.

Orochi5 Jun 14, 2017 4:35PM
Ooooo no did not see that coming w(゚o゚)w

UranusAndNeptuneAreJustCousins Nov 27, 2017 3:34PM
Awesome ship! Awesome image~