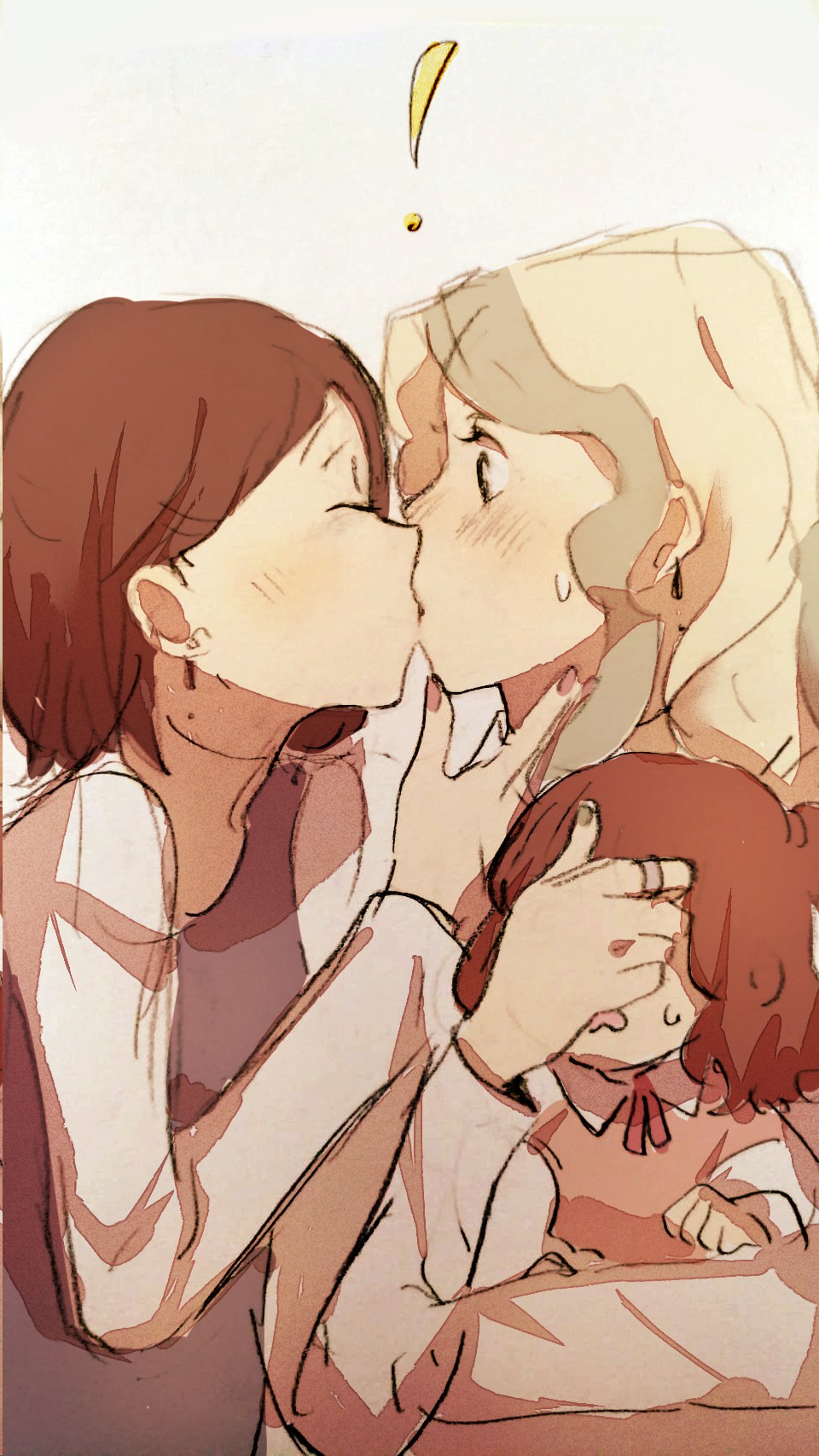 Reborn2CK May 25, 2017 11:18PM

IzzyLebasi May 26, 2017 12:48AM
XD Their child?
Hehehhehe!

gabbymartin77 May 26, 2017 12:50AM
oh no....it looks like akko has the 'anime mom hairstyle of death'

yuikumari May 26, 2017 3:25AM
there baby took after akko's hair color buh diana's curly hair ..

Mimiyaah May 26, 2017 6:06AM
Death upon me (≧∇≦)

lazylikeyourass May 26, 2017 9:26AM
That baby's mouth looks so cute.
taiyou_scandalous May 26, 2017 10:06AM
@gabbymartin77: nah, i think her hair is cut short

mint-leaf May 26, 2017 11:58AM
Aww covering the babies eyes xD

koneko May 26, 2017 4:27PM
so there're people who think as i do...
also it's magic babies!!

RoyceAxle May 26, 2017 8:09PM
My heart... it can't take this.

Joebtuba May 26, 2017 8:20PM
Akko's trying to make another
Mugino May 26, 2017 9:41PM
This is just becoming more and more canon
gork5 Jun 1, 2017 12:39PM
I just now noticed the kid
last edited at Jun 1, 2017 12:39PM
[deleted] Jun 2, 2017 11:46PM
Was confused who that gurl on the left was, so akko with short hair... and their child i almost over saw her... XD... >~<
last edited at Jun 2, 2017 11:46PM by

boop Jun 9, 2017 12:21AM
actually it seems like the artist forgot to color in akko's ponytail

BakaChiki Jun 15, 2017 4:34PM
THE BBY!! DIANA GOOD PARENTING SKILLS XDD

Yuri4life Jul 14, 2017 3:11AM
I ship! I really hope these two get together!

Riko Oyoshi Aug 13, 2017 9:39AM
One of my favorite ships!

GrimEater Aug 23, 2017 2:37AM
if they're both witches, shouldn't it be tagged, "magic" babies?