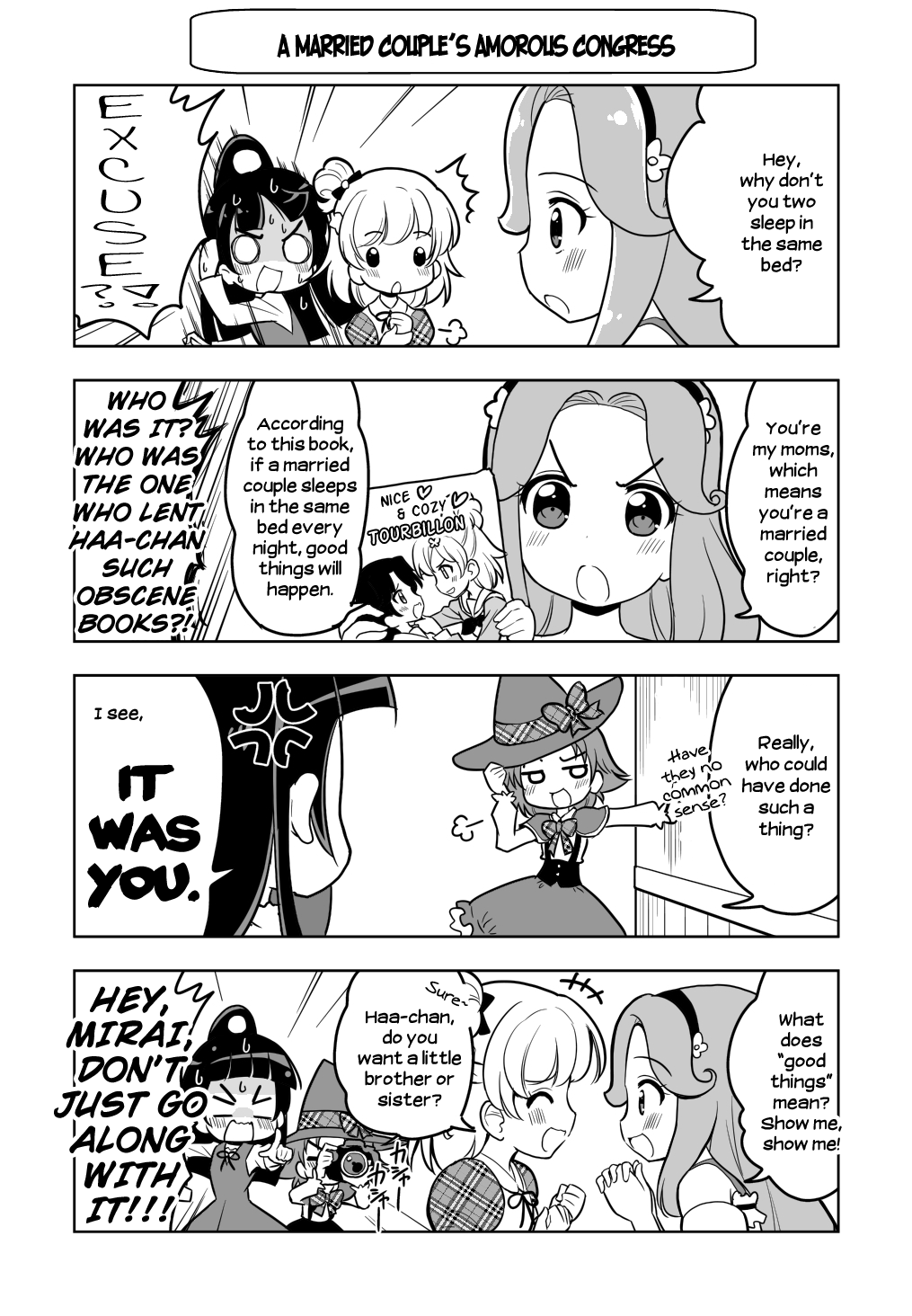 Homura E.N.D May 26, 2017 2:38AM
Mirai's face in thw first panel: "Oh right!"

yuikumari May 26, 2017 3:22AM
ahahah <3

Mimiyaah May 26, 2017 6:10AM
Wow :)

Piisu May 26, 2017 7:53AM
Good job, Kay.

mint-leaf May 26, 2017 11:50AM
where'd she get that book??? xD
Rye Jun 7, 2017 5:00AM
TBH Ha-chan is so OP she can probably create a little sister by using their DNA or some magical shenanigans. They should still sleep together tho.

juanelric Mar 9, 2018 2:33PM
This was great. xD
Also, I have to watch MahoPre. I've only watched PreAla and Hugtto as of yet.