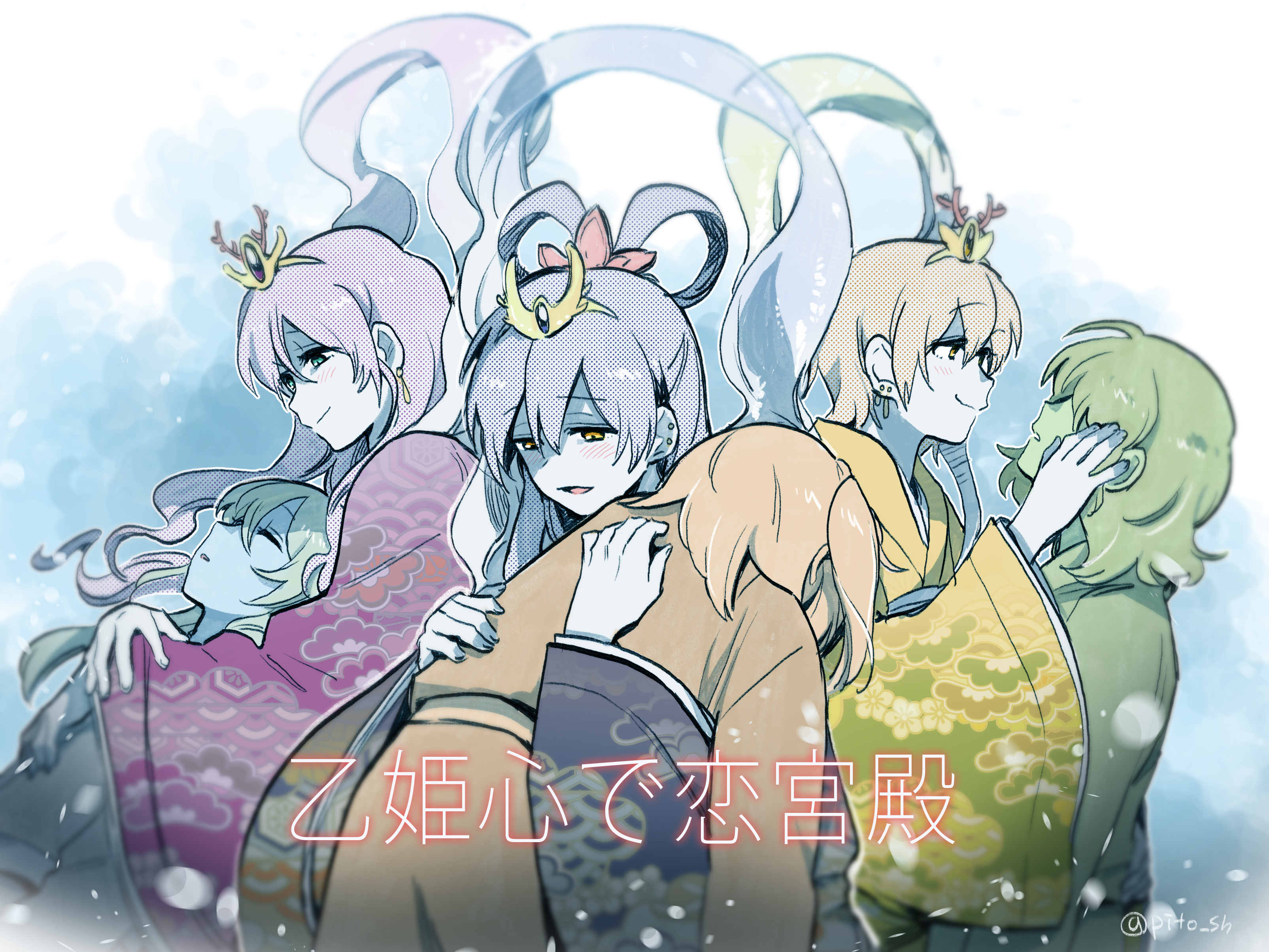 deltahalo241 May 17, 2017 11:25PM
This image seems haunting for some reason

Homura E.N.D May 17, 2017 11:30PM
Hey they look very awesome. Looks like Pito is a fan of lesbian yandere idols. :D I hope of a doujinshi of this! :3

Khazumin May 18, 2017 4:40AM
Hanayo reminds me of Pito's character from the comic... was it Gayoon? can't really remember.. The hairstyle... Also if this is water then definitely... SIREN

Mimiyaah May 18, 2017 6:13AM
They look like godesses/ or something that has taken their souls :>

Blax May 18, 2017 8:35AM
Look at all these yandere

shadesan May 18, 2017 10:19AM
So they come to them in their dreams while sleeping?

Frost777 May 18, 2017 2:07PM
@Khazumin Gayoon more looked like honoka/chika to me Xp
Lily white yanderes X"D

SphinxLord May 18, 2017 2:10PM
Oh my, praise Pito.

REDflame23 May 18, 2017 6:20PM
Frost777 Gayoon definitely has a Hanayo/You look. Especially, with the hair.
anon1 May 19, 2017 11:27AM
I love this song!
Polioro May 19, 2017 10:05PM
I had never expected Otohime Heart de Love Kyuuden could be a yandere song o.o because I already had read the lyrics but after re-reading them I can't stop thinking that way...
Whatever, I love the song.
Nekofanatic Oct 28, 2017 11:17AM
I think this is some rendition of a Yukki-onna type story. There's this melancholy air about the whole thing.

QuynhTrang2007 May 21, 2019 7:25AM
Oh, this is Otohime and Urashima right?? :))

juanelric May 21, 2019 8:21AM
I only saw this now