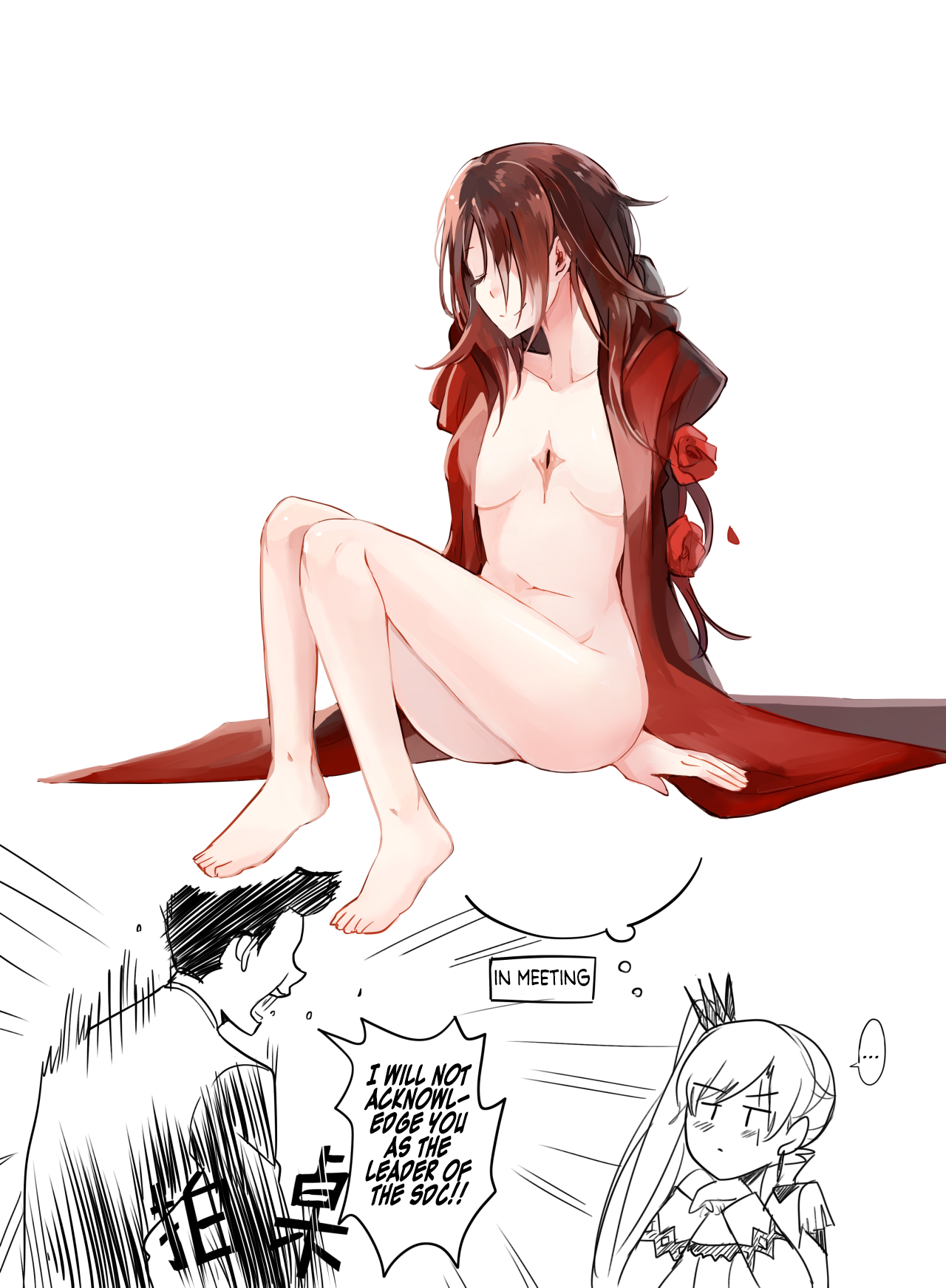 Mimiyaah May 13, 2017 9:53PM
Hahaha weiss is like i don't give a fuck face, even though she's thinking about ruby xD

mint-leaf May 13, 2017 10:01PM
Lol Weiss, only giving the other guy the illusion that she's paying attention to him

yuikumari May 14, 2017 12:28AM
hahaha <3
Norainhere May 14, 2017 1:19AM
I can appreciate Weiss's priorities here.

Homura E.N.D May 14, 2017 2:14AM
Weiss pokerface xD

claresa018 May 14, 2017 8:19AM
That Scar, though...
lord-of-roses May 14, 2017 1:21PM
Well, as long as she doesn't think in business when she's with Ruby, then it's alright.
DarkLordofYuri May 14, 2017 5:10PM
Weiss clearly has her mind on more important things :P

whiterose- May 15, 2017 9:53AM
hnngg i've seen this for so many times but it never gets old
man, if i was weiss i would totally think of the same thing lmao

RoyceAxle May 15, 2017 12:42PM
Weiss is now relatable.
HardAkito May 17, 2017 1:53PM
the scar is delicious
[deleted] May 21, 2017 6:26PM
Yes i like how Weiss thinks! >~<♧

Canaan Jun 1, 2017 3:31PM
This is me in classes

YuriSenpai Feb 6, 2018 11:23AM
Lmao Weiss' default response to men.
Let's all be honest, the whole Neptune crush was a complete total bizarre disaster. She mistook him for a butch girl. LOL
I mean for real though, seeing Weiss shipping with a male character feels like a punch in my gut. But I love the ships she's in with over half the female characters in RWBY. Especially Yang and Ruby. ^^;