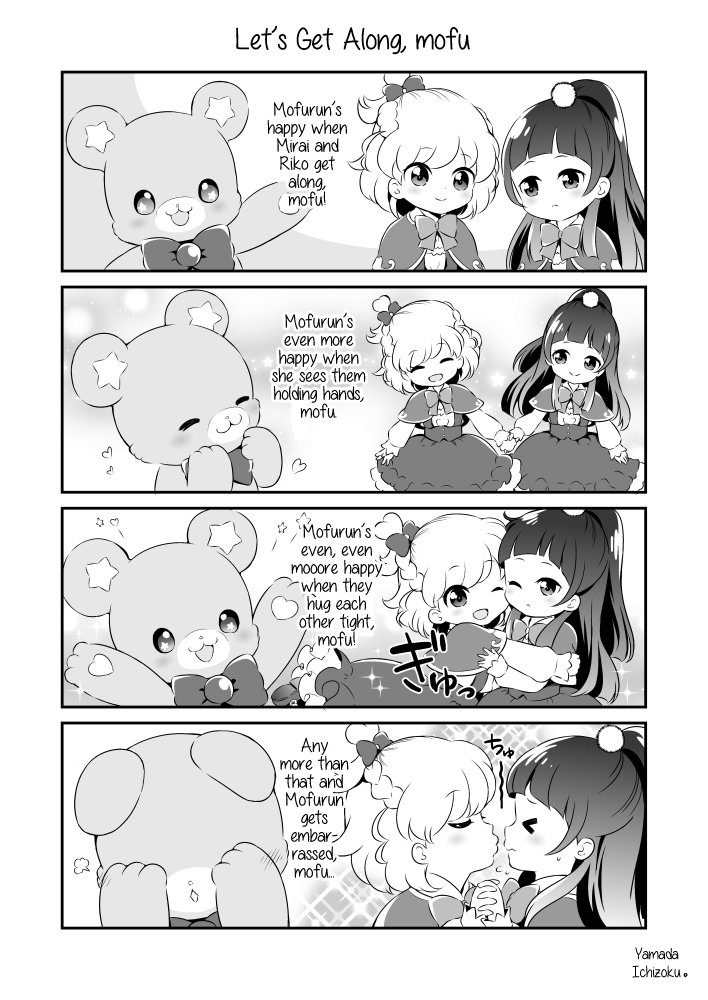 YurixLily May 9, 2017 9:40PM
Mofurun is a female? Did not know that

REDflame23 May 9, 2017 10:39PM
Lol

mint-leaf May 10, 2017 12:47AM
Everything about this is cute!!
Nekofanatic May 10, 2017 10:27AM
Anything more than that would make us all extremely happy. :3

Mimiyaah May 10, 2017 3:47PM
omg xD we all are going to jail xD

Valanz May 15, 2017 11:20AM
mofurun is like the inocent version of... another children loving bear... come to think of it may be this is how all started XD
LexXxich May 16, 2017 1:13PM
Yes, Mofurun is female and she even gets her own Cure transformation in the series' movie.

juanelric Mar 9, 2018 2:32PM
Cute. xD