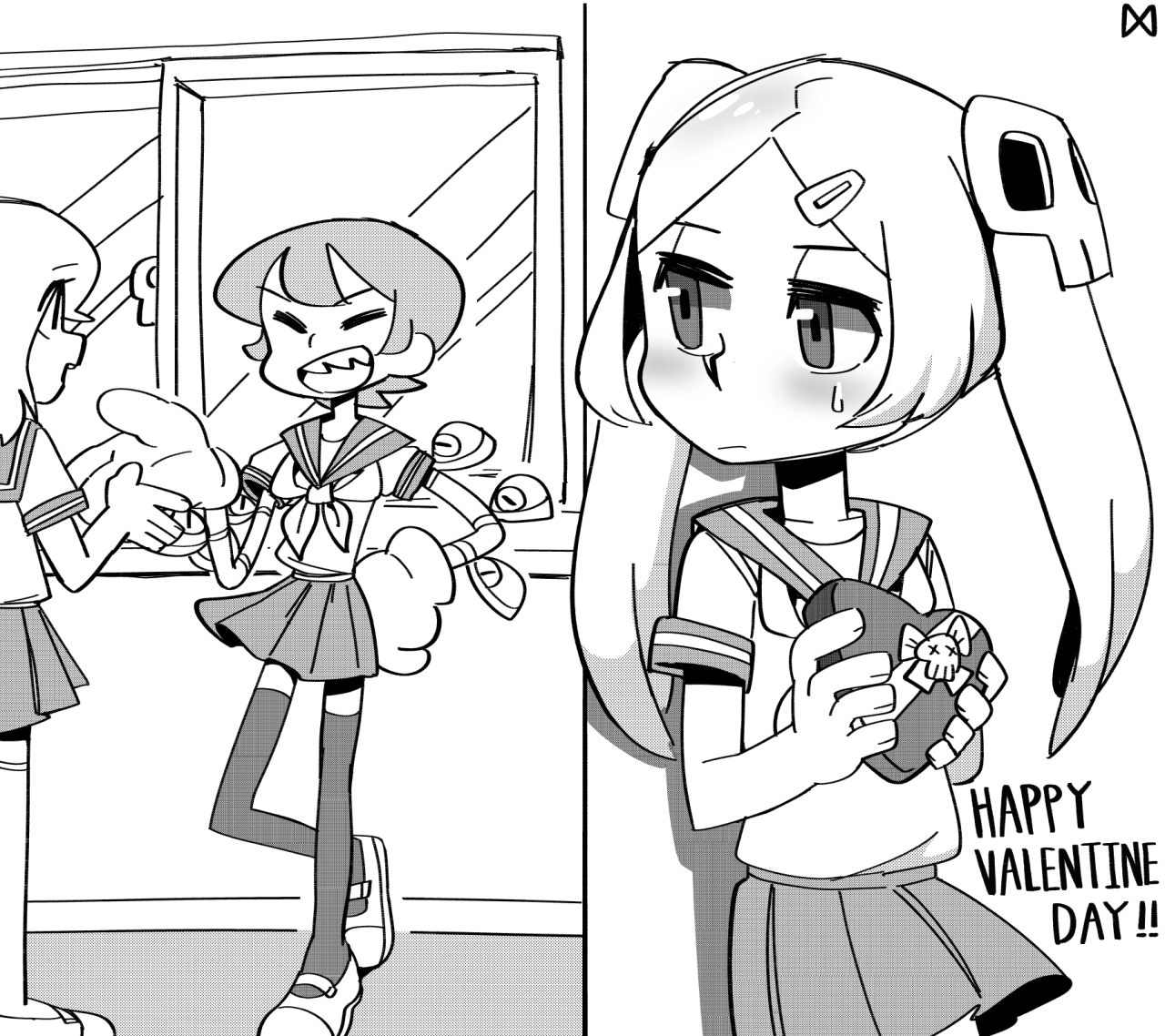 REDflame23 Apr 7, 2017 10:14PM
GO FOR IT!!!!

Mimiyaah Apr 7, 2017 11:27PM
Yes yes~ you goo~
Little Red Rum Apr 8, 2017 9:44AM
'been a while since I last saw a Skullgirls fanart!

yuikumari Apr 8, 2017 1:27PM
giver the choco

Valanz Apr 8, 2017 1:49PM
Gambaree!!

mint-leaf Apr 8, 2017 2:03PM
Go for it!!

Super High School Level Artist Apr 8, 2017 2:21PM
Marie plz do it. Or use your wish for it to happen.

Sharkexpert12 Apr 10, 2017 9:11AM
Needs more pre painwheel painwheel.

YuzukiLovesYuri Jun 1, 2022 2:45AM
Eyskdhje the art is so cute also you can do it marie!!