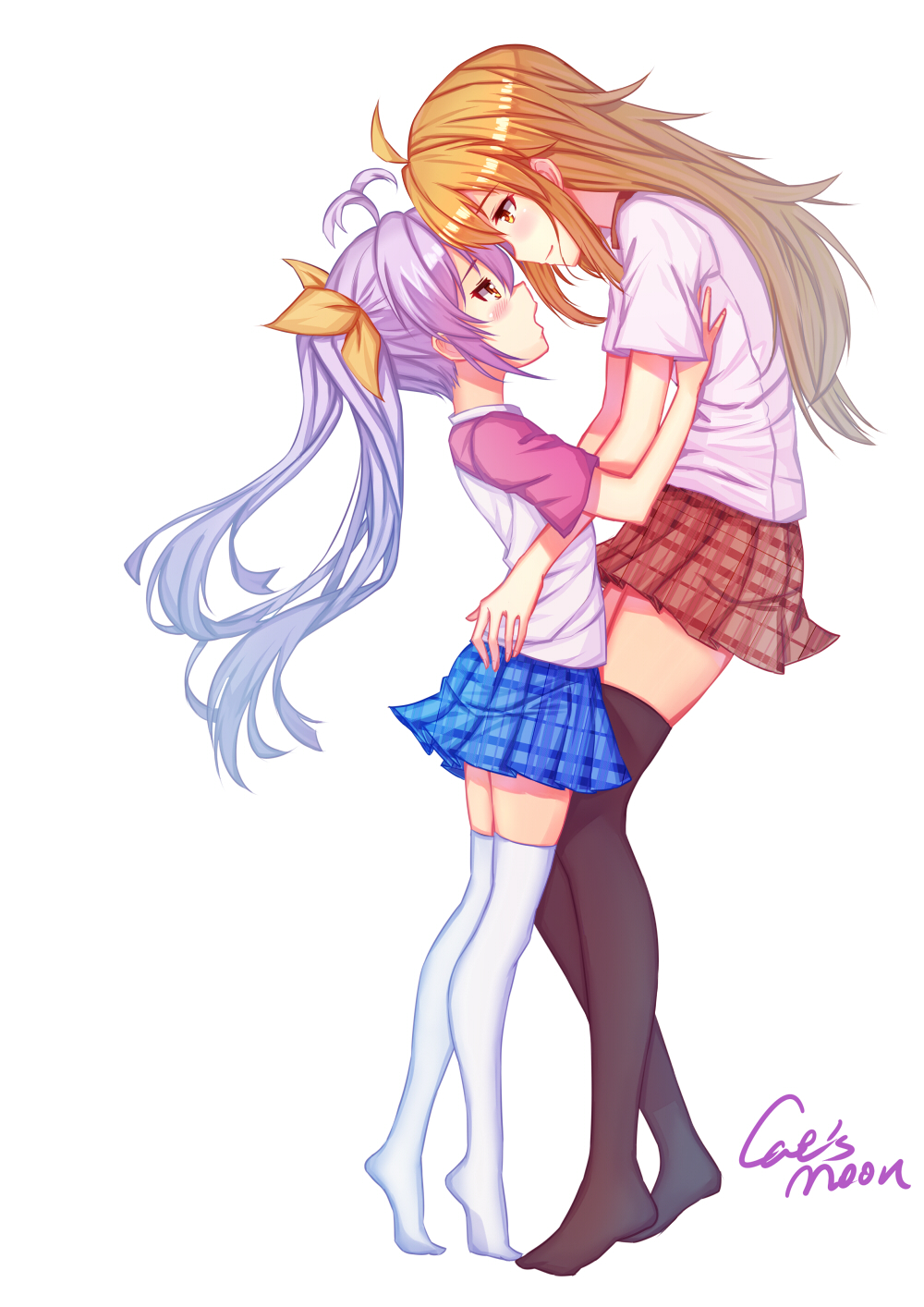 mint-leaf Apr 7, 2017 8:57PM
I love the intense height difference

REDflame23 Apr 7, 2017 10:40PM
Pedo Alert!!
last edited at Apr 7, 2017 10:42PM

Mimiyaah Apr 7, 2017 11:18PM
Ohh noees xD

Green Melon Apr 8, 2017 8:10AM
I was much confused thinking it was kanna and saikawa at first, until i saw the lack of forehead

L.Kim Apr 8, 2017 9:36AM
pedophilia :/

yuikumari Apr 8, 2017 12:10PM
ii would love 2 see these pairing <3 it will make a gewd yuri manga
Serenata Apr 8, 2017 1:03PM
Maybe in 3 more years, Renge is just tooooo innocent

Super High School Level Artist Apr 8, 2017 2:21PM
I'm fine with this.

kickap00 Apr 8, 2017 5:24PM
guilty pleasure ship
Polycell Apr 8, 2017 5:31PM
Renge is just tooooo innocent

Sakura Cartelet Apr 9, 2017 10:00AM
A nice ship especially with the height difference.

Orochi5 Apr 19, 2017 12:52PM
Yo is she trying 2 pick her up? ( ̄. ̄;)

Valanz Apr 25, 2017 9:47PM
Yea!! Looks good, nice age and height gaps XD nice ship in general.

juanelric Mar 23, 2018 7:07PM

UranusAndNeptuneAreJustCousins Mar 23, 2018 7:33PM
Delicious~

Nguyễn Tấn Phúc May 18, 2019 1:40PM
yes
Maximus66 Jun 14, 2019 3:52AM
Actual dojin exists if anyone interested, called Dagashiya-san no Oshigoto

Weird0_Forever Feb 11, 2020 5:20PM
We all know yuri isn't pedophilia even when it is