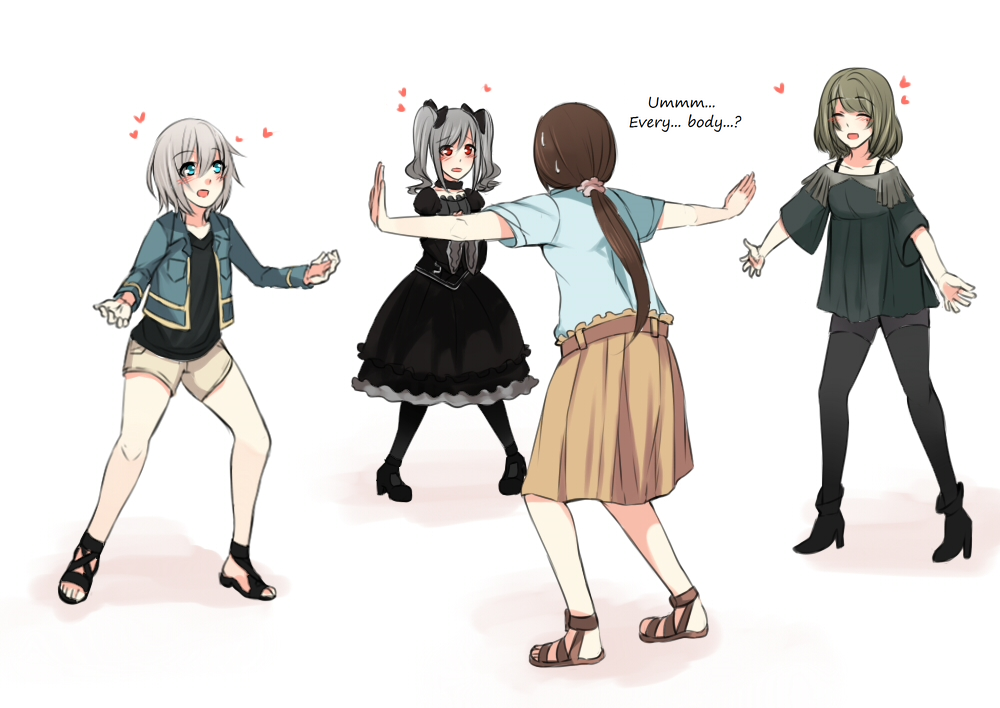 YourShoes Mar 26, 2017 9:20PM
Next thing you know, she's down on the ground with three ferocious velociraptors showering her with affection...

Gelert_Xross Mar 26, 2017 9:30PM
Is this still a thing? I like it.

REDflame23 Mar 26, 2017 9:42PM
Harem tag?

Mimiyaah Mar 26, 2017 10:36PM
Hahhahhaha i died!! (≧∇≦)

RoyceAxle Mar 26, 2017 11:17PM
Hahaha, that's hilarious.

Shiiro Mar 27, 2017 4:04AM
ah I want to be in minami's position
Rainbowanime Mar 27, 2017 10:09AM
The one with Madoka and all the Homuras still stands to be my favorite raptor parody

yuikumari Mar 27, 2017 4:24PM
ahah , ii love this
Kyumaki Mar 29, 2017 2:01PM
@Shiiro I KNOW RIGHT!!! Kaede, Ranko and Anya are my best girls >3<
This Minami kinda reminds me of that Eli raptor parody
last edited at Mar 29, 2017 2:03PM

Ronin May 2, 2017 5:10AM
Jurassic Park gotta love it LMAO.

BakaChiki Sep 14, 2017 7:16PM
Omg that jurassic world reference thoo xD