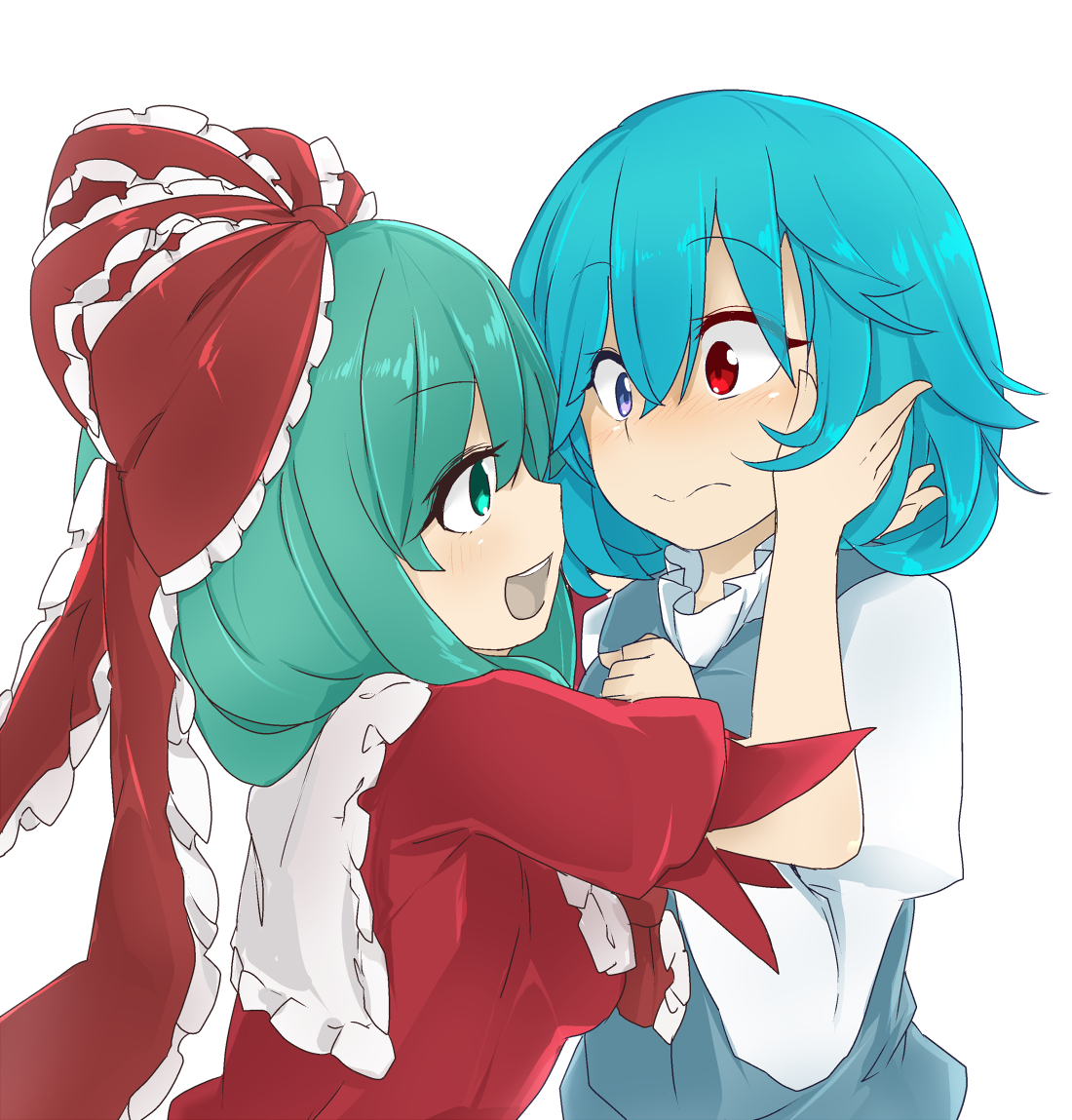 Mimiyaah Mar 19, 2017 6:40AM
Be aggressive! (≧∇≦)

blopa Mar 19, 2017 7:05AM
-You got beaten up by the miko when you asked for her help? Oh, poor dear. But don't worry about it now. Come see me tonight, I'll be taking it all off from you.
-You'll take away my misfortune?
-Oh... yes. I'll do that as well while I'm at it.
last edited at Mar 19, 2017 7:05AM

Ropponmatsu Mar 19, 2017 7:24AM
I spot another Touhou pairing tag!
Nanashi Alliance Mar 19, 2017 10:31AM
I guess that amount of misfortune will require a "special" kind of cleansing ritual :3

yuikumari Mar 20, 2017 2:55PM
ii love the color of there eyes <3
aranicar Mar 26, 2017 1:37AM
Kogasa is always super cute :) It's always nice to see some more Hina pairs too.