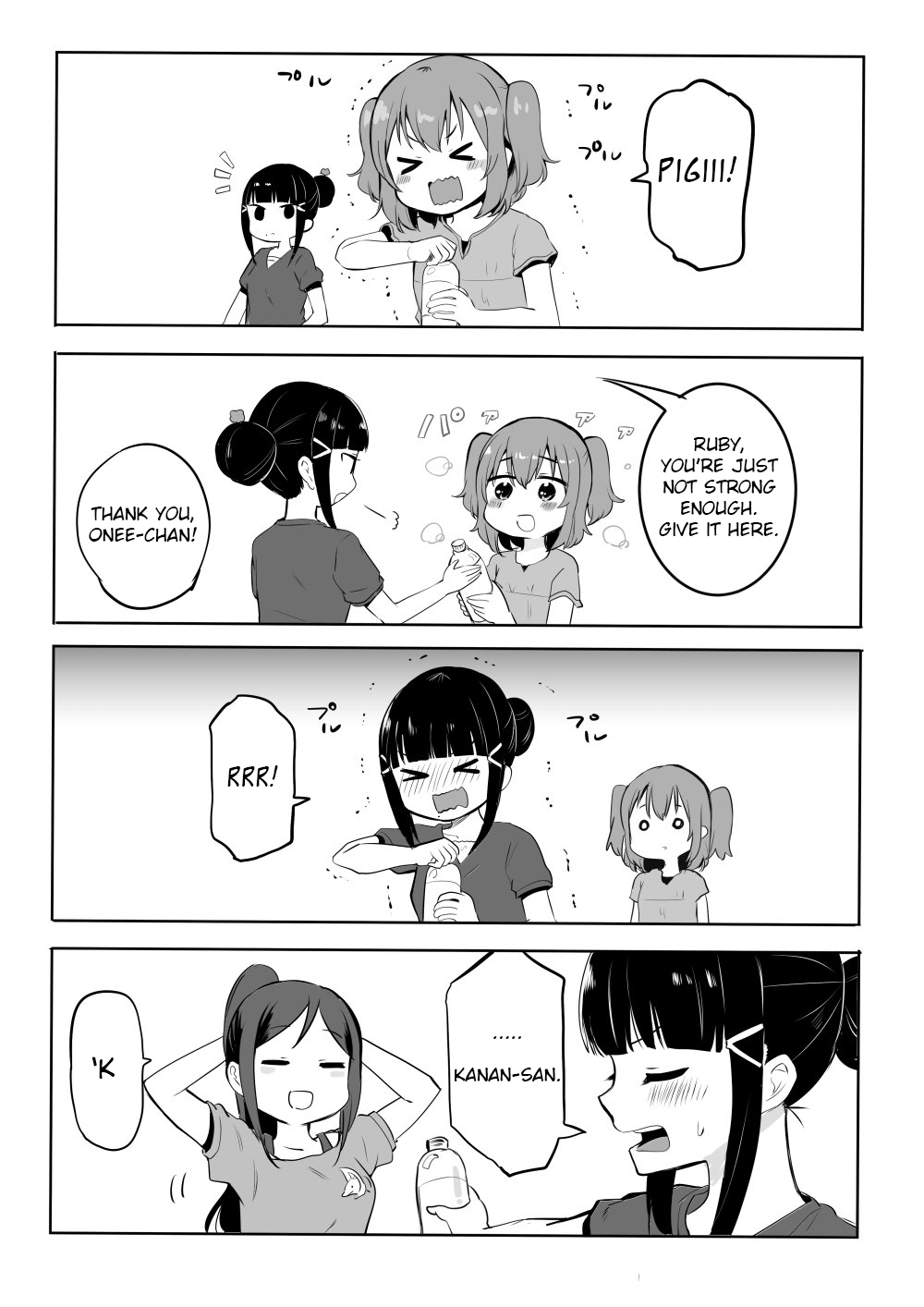 YurixLily Mar 18, 2017 11:08PM
Ahaha, Kanan is so use to it
Queen Kazama Mar 19, 2017 12:35AM
Haha I'm always the one who opens the jar at home XD

TrollzOfLol Mar 19, 2017 5:28AM
Haha these kids. Sister like sister. Is that what Kumichou is saying?

Mimiyaah Mar 19, 2017 6:42AM
Buuurned‼︎ Hahahah♪(´ε` )

Zhinx Mar 19, 2017 9:02AM
imagine if Kanan couldn't open the bottle, and she passes it to Mari, and the cycle goes on....
nah, she can open a bottle

Gay Satan Mar 19, 2017 12:00PM
Kanan is just like "K" XD
mint-leaf Mar 19, 2017 1:43PM
"'K" Kanan's expression just makes it better

Camil Mar 19, 2017 10:43PM
Dia's plan on being the best sister= fail

Azero25 Mar 19, 2017 10:45PM
Big sister fail

yuikumari Mar 20, 2017 2:14PM
she didn't fail she jux pass'd it on 2 somebody a lil stronger ..

Frost777 Mar 20, 2017 10:57PM
Kanan X"3 Dia trying to be cool but alas need help.

YuzuYuri Apr 3, 2017 12:08PM
That's so cute... my heart?
bayu23bastian Apr 3, 2017 6:40PM
'k is ok