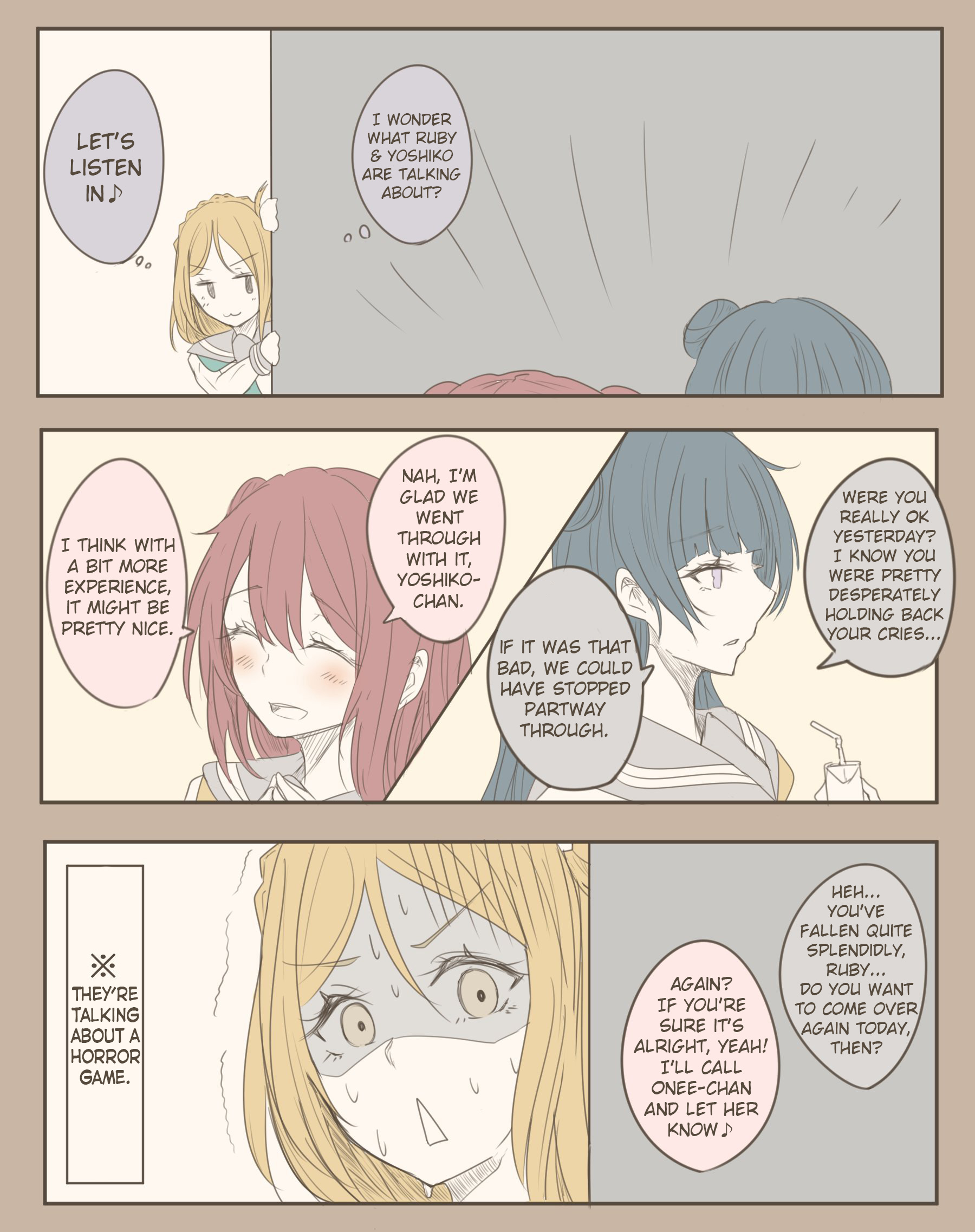 Vankomycin Mar 10, 2017 9:40PM
Mari can't wait to tell Kanan.

Mimiyaah Mar 11, 2017 12:04AM
I have a bad feeling

Lovenozoeli Mar 11, 2017 12:45AM
Mari xD

Frost777 Mar 11, 2017 5:06AM
Mari it's bad to listen in XD
on other note, the YohaRuby interaction is adorable. X"3
Homura E.N.D Mar 11, 2017 5:59AM
How Jojo...eh Mari said once: Oh my god! OH MY GOD!
mint-leaf Mar 11, 2017 12:26PM
Yoharuby is so cute

yuikumari Mar 11, 2017 5:17PM
ahahha ii can see were she got that misunderstanding

YuzuYuri Mar 15, 2017 2:52PM
Yohane looks so ikemen, it feels a little weird but it's a good weird. Man, me likey this ship.

DankestMemeGenerator9000 Jan 1, 2018 1:04PM
Remember kids!
DO NOT listen in to other people's conversations.