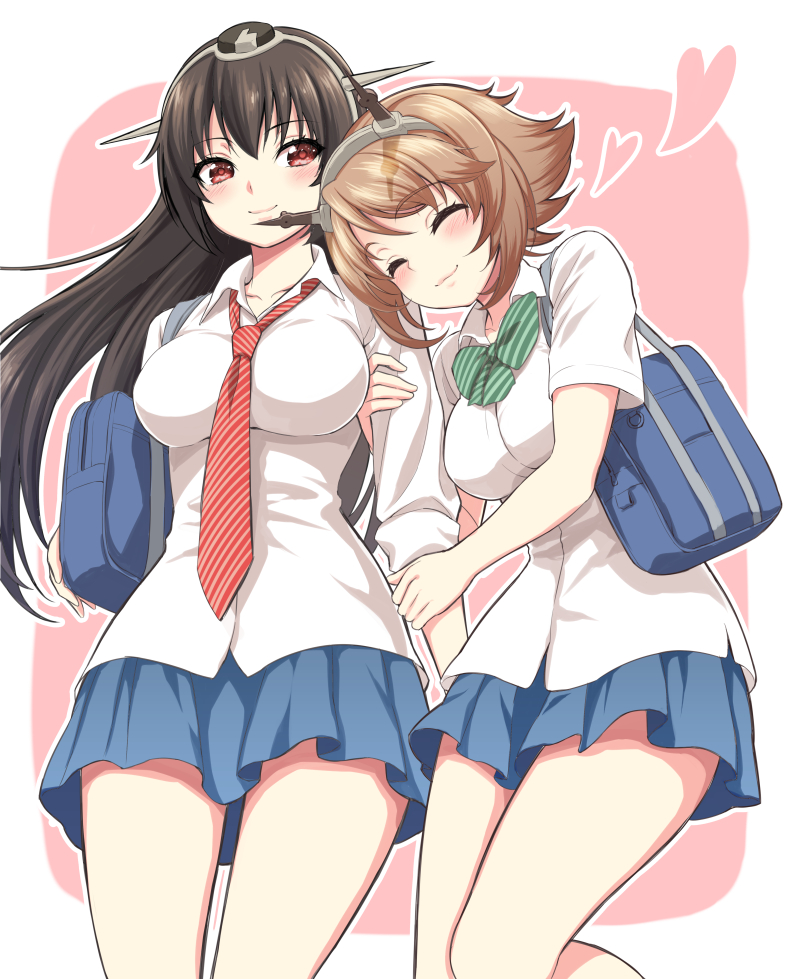 Vankomycin Feb 14, 2017 10:20PM
I ship these ships.

RoyceAxle Feb 15, 2017 12:30AM
These two are great together.

Mimiyaah Feb 15, 2017 1:22AM
I SHIP IT! (⌐■_■)b

RumpledForeSkiin Feb 15, 2017 2:10AM
Thick thighs are my demise.
DarkLordofYuri Feb 15, 2017 4:29AM
Aww the Nagato sisters are quite cute together :D

yuikumari Feb 15, 2017 4:32PM
they look cute 2gether
Phil Feb 17, 2017 3:37PM
Here's to hoping there'll be a Mutsu nendoroid to go with the new Nagato nendoroid.
e: but seeing their antennas always makes me fear someone is going to lose an eye.
last edited at Feb 17, 2017 3:39PM
AsukaEnergetic Feb 17, 2017 9:58PM
Yep love it >~<

REDflame23 Feb 19, 2017 1:17PM
RumpledForeSkiin Thick? Okay.