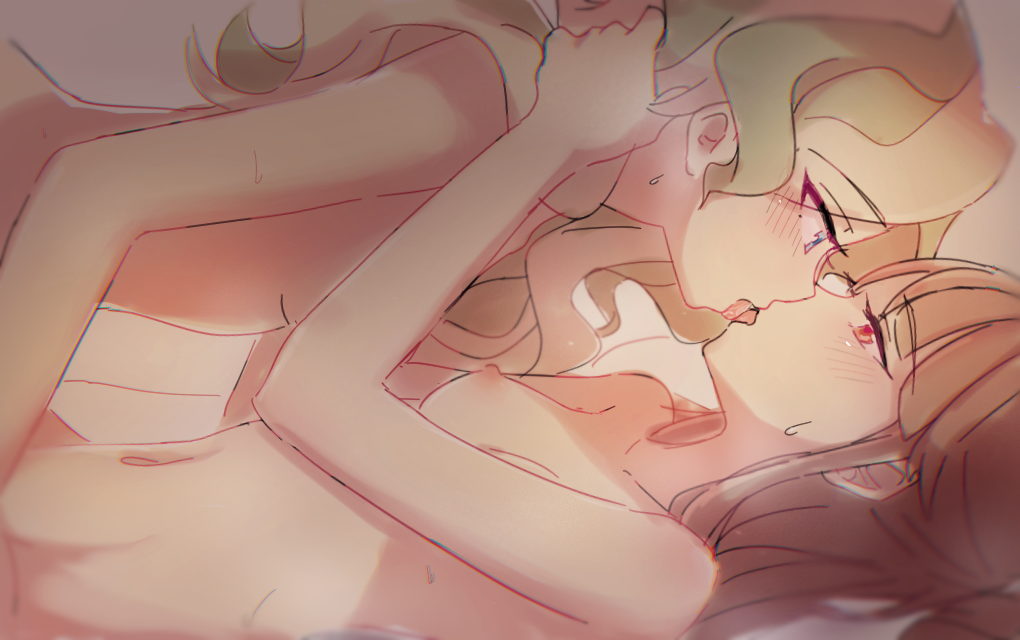 kickap00 Feb 14, 2017 9:47PM
This is lovely
Smelly Feb 14, 2017 11:10PM
...
I need more of this pairing.

Joebtuba Feb 15, 2017 12:48AM
If only I could watch more. Oh well

Mimiyaah Feb 15, 2017 1:18AM
Holy mother ... Of yees!! (⁄ ⁄•⁄ω⁄•⁄ ⁄)
Symphogeah Feb 15, 2017 2:22AM
They're just kids you lolicon author xD

sheska Feb 15, 2017 2:31AM
nice.. but I prefer akko x lotte tho'

Insignificant Feb 15, 2017 4:01AM
MOAR!

yuikumari Feb 15, 2017 4:29PM
oh <3 nice

Reina-chan Feb 15, 2017 8:28PM
Need... so... MOOOOORE
psych Feb 18, 2017 7:14AM
XD I have always ship these two since the beginning of the movie

yuri goggles Feb 18, 2017 7:32AM
I need more of this in my life

asmodeux Mar 14, 2017 12:08AM
ngl i went looking for more diakko after episode 10. i never once considered any romantic pairing between the two and didn't see the possibility until recently. they're so cute honestly aaaAAAA thank u to whoever made this

WhiteWolf Apr 8, 2017 1:26PM
Make my day !
last edited at Apr 8, 2017 1:26PM

Animepro Jul 6, 2017 12:36AM
Yes just yes

KYOUSAYA4LIFE Jul 14, 2017 3:37AM
Ohhhhh~ plays lets get it on whistles** Damn get some of that akko~♡

AkitoooTM May 2, 2018 8:02PM
I could watch this everyday
Misuna Jul 23, 2018 8:20AM
So hot
Akko is cute
last edited at Jul 23, 2018 8:24AM

YuzuYuri Nov 19, 2018 1:26AM
@symphogeah, kids? They're 16 years old

random Nov 19, 2018 1:29AM
The only people who don't count 16yo as kids are 16yo or younger, though, generally to the great annoyance of people of that age group. :P