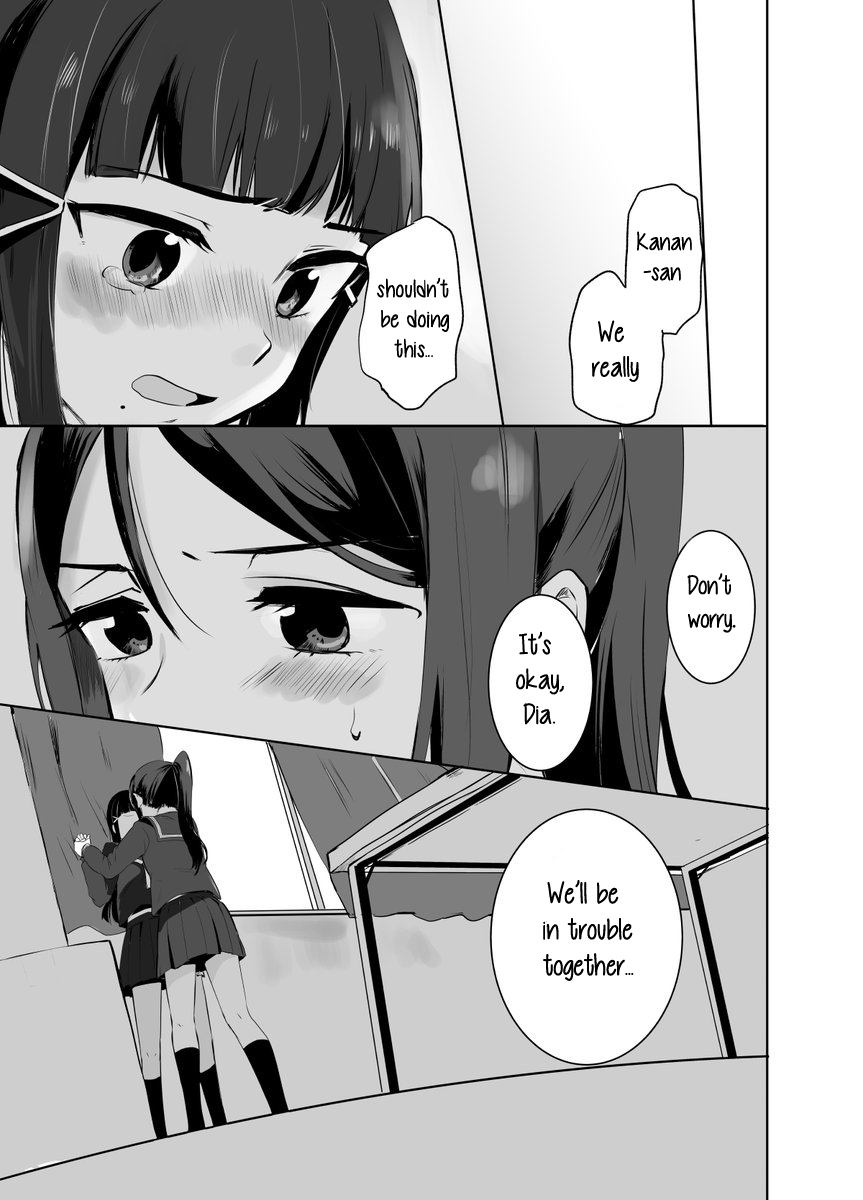 Victim Feb 14, 2017 9:34PM
These two doing it behind Mari's back...
I want this to turn into a dramatic third year love triangle

Faust Feb 14, 2017 10:54PM
oh damn, nice buildup

TrollzOfLol Feb 14, 2017 11:57PM
It's okay, we'll be in trouble together... When I'm doing something like these two are doing, I want someone to say that to me...

Mimiyaah Feb 15, 2017 1:13AM
Fufufufu~ now kiss~

mint-leaf Feb 15, 2017 8:50AM
Ohohohoh. Nice.

lucario14 Feb 15, 2017 9:25AM
Aww what a cute couple~~ this is probably happening when Mari left and Kanan was feeling a bit frustrated hehe

yuikumari Feb 15, 2017 4:26PM
oh <3 <3 <3

Zuneko Feb 16, 2017 7:15AM
Oh my, I am a rule-following person, but I wouldn't mind breaking the rules by doing this~

lazylikeyourass Feb 16, 2017 12:30PM
I'm KanaMari af, but I ship this too.

YuzuYuri Feb 17, 2017 12:35AM
ohohoho you naughty kids
[deleted] Feb 22, 2017 1:19PM
Fuck yas I'm with this ship all the way.