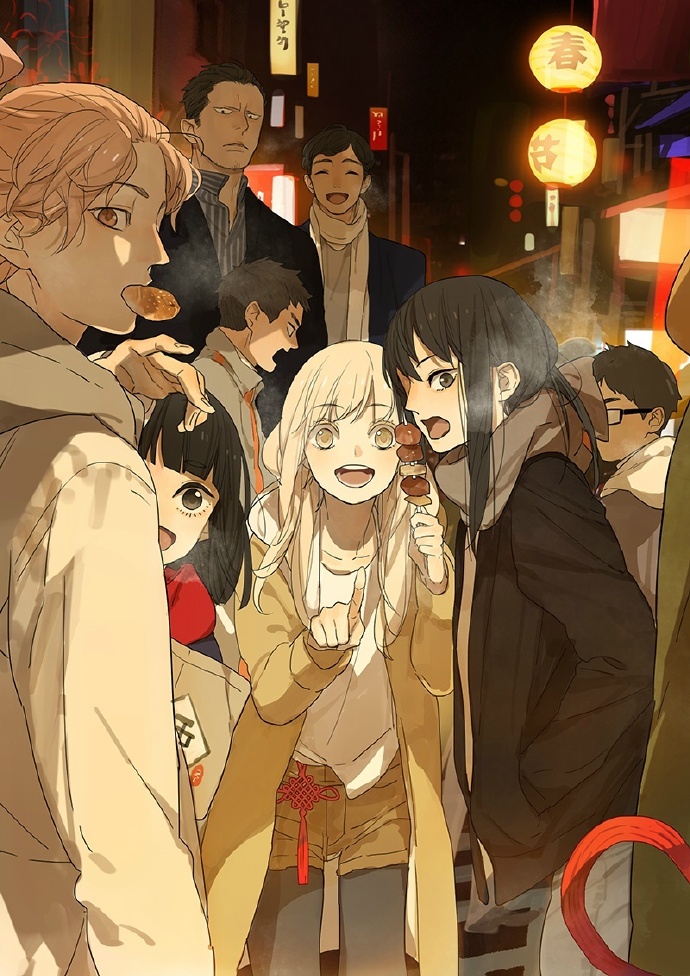 YeShallBeAsGods Feb 6, 2017 1:21AM
Oh man, who're they looking at?
last edited at Feb 6, 2017 1:22AM

Casey 1988 Feb 6, 2017 2:17AM
Careful you food is about to get ate.

yuikumari Feb 6, 2017 11:56AM
ii love these 2 , their story is awsome .. hopwe they get 2gether soon
SF Feb 6, 2017 5:18PM
Oh man, who're they looking at?
YYYOOOOOOOUUUUU!

Mimiyaah Feb 6, 2017 10:46PM
Ohh i want more of these two! >.< i want them too kiiiiiissss!!

Reborn2CK Apr 1, 2017 4:42PM
Wheres her short haired friend. Oh well. We have yuri, yaoi, and romance,plus comedy what more can I ask for.

Saulsa Jan 12, 2018 12:51AM
stop looking at me

Bojack727 Mar 23, 2018 1:36AM
I can't remember if this image predates Giraffe-san's (the tall gangly guy) appearance in the comic?