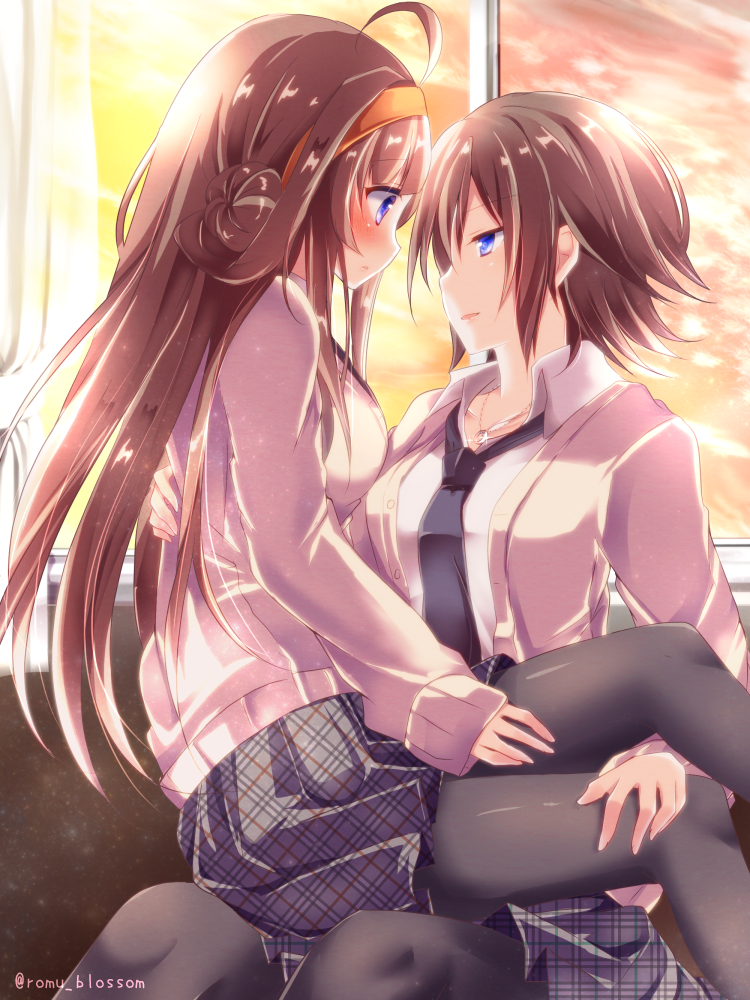 blargh201 Jan 20, 2017 1:41AM
Hiei x Kongou? Yes, please. And that ring Hiei is wearing as a necklace is a nice touch.
last edited at Jan 20, 2017 1:42AM
DarkLordofYuri Jan 20, 2017 3:28AM
I feel like I'll end up shipping Kongo with everyone, she is just so cute and sexy <3

Vankomycin Jan 20, 2017 4:23AM
Finally Hiei gets some attention from her onee-chan.

mint-leaf Jan 20, 2017 8:24AM
Gorgeous art! Nice
Homura E.N.D Jan 20, 2017 9:25AM
Alternative reality, awesome!

Joebtuba Jan 20, 2017 11:16AM
Hiei leading? Alternative reality indeed...
Rin Tainaka Jan 21, 2017 6:06AM
suuu handsome lols
i want to eat kongou's curls hahahah
last edited at Jan 21, 2017 6:06AM

yuikumari Jan 21, 2017 2:44PM
ii lke the art work

Mimiyaah Jan 22, 2017 11:14PM
It's to much...(OvO)

Yuri-Hunter Feb 22, 2017 7:10PM
SS+ for the artwork i really love it
Your Lie In Apple Mar 25, 2017 2:22AM
Kongou blush....KYAAAAAAA!!!!!