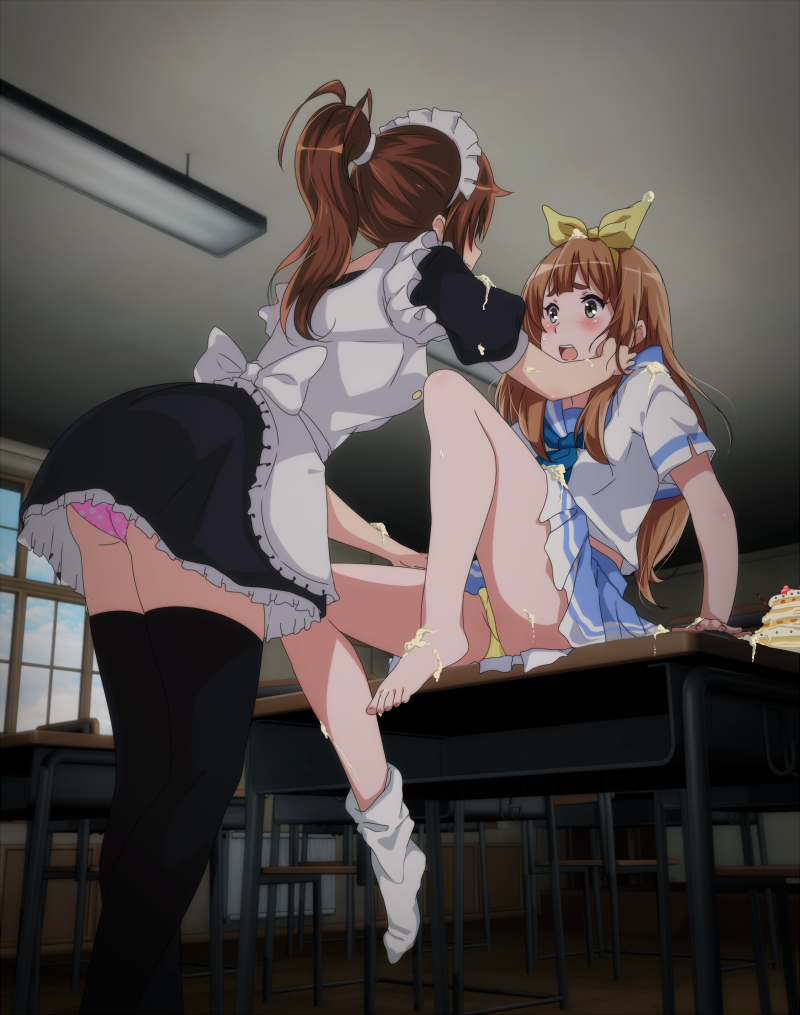 Homura E.N.D Jan 6, 2017 1:23AM
Holy sweets...

yuikumari Jan 6, 2017 1:36AM
ii didn't see the cake in the back at first , so ii was wondering wah was in her leg till ii seen the cake ahaha
KingLitCactus Jan 6, 2017 2:21AM
I need more Hibike! euphonium shit. The amount of Yuri bait in the anime was killing me & was making me salty AF... T-T

AkiraH Jan 6, 2017 2:28AM
Ship it!

mewMeow Jan 6, 2017 2:57AM
It looked like yummy ( ͡° ͜ʖ ͡°)

Kayo-chin Jan 6, 2017 3:55AM
Oh my. Getting down and dirty in the classroom, eh? I approve. Such a sweet yuri image.
Rosi4567 Jan 6, 2017 5:14AM
Quality content
DarkLordofYuri Jan 6, 2017 5:15AM
Dem pantsu!

Mimiyaah Jan 6, 2017 7:48AM
Ohh myy (//∇//)\

Absolute Zero 147 Jan 6, 2017 8:15AM
Looks like someone's about to be eaten. Let the fanfics writing begin.
last edited at Jan 6, 2017 10:40AM

zeross39 Jan 8, 2017 12:24PM
oh yes, so much yes
HopeFromYuri Jan 8, 2017 4:21PM
The virgin cake tower is going down.
BakemonoJoker Jan 11, 2017 7:02PM
I think theyre gonna do some hot stuff
Toshi Jan 15, 2017 2:36PM
These two kept me watching this show.
Misty_Knight Apr 2, 2017 12:41AM
She's about to be "serviced" in more than one way.... ( ͡° ͜ʖ ͡°)
HardAkito Aug 23, 2017 11:10AM
Sugar's Delight