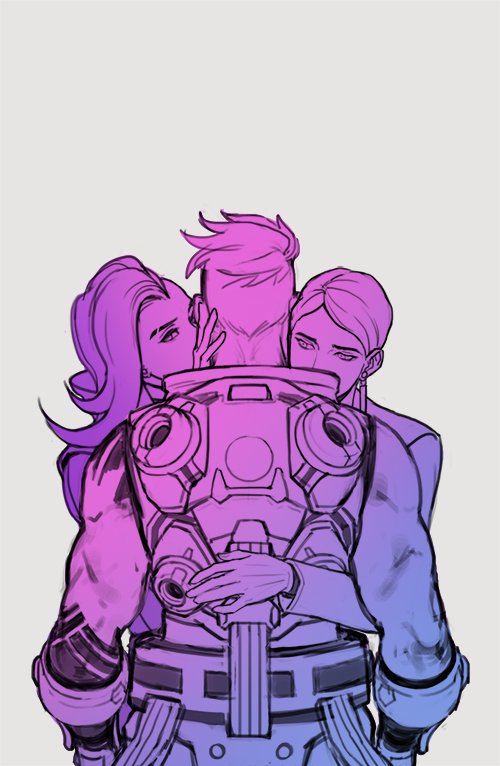 mint-leaf Jan 6, 2017 12:08AM
Damn, Zarya

yuikumari Jan 6, 2017 1:30AM
she got skills <3 ..

Valanz Jan 6, 2017 6:18AM
It's the ulti bomb, drives them crazy!

randomzfun Jan 6, 2017 10:17AM
oh boi. she got it
SF Jan 6, 2017 4:52PM
Its the biceps they want. Those huge biceps turn them on ( ͡° ͜ʖ ͡°).

Mimiyaah Jan 6, 2017 5:47PM
Threesome (OvO)

ChickenNoodleSoup Jan 7, 2017 12:49AM
ZARYA YOU ARE SO LUCKY
TWO GIRLS?? OAWMFAWOM
SHES A LADIES LADY!
(Like ladies man but a lady)
last edited at Jan 7, 2017 12:50AM

13soul Jan 8, 2017 10:22PM
I don't know about anyone else, but I imagine Zarya just blushing up to her ears and in that frozen what-do-I-do, oh-holy-shit state.
AnnaMaki219 Jan 10, 2017 12:10AM
^ perfect
astralboy Apr 17, 2017 7:42AM
DAMN! :o
Aki_Chan Oct 23, 2017 5:44AM
Zarya thinking: Shit I dunno who's right anymore... (I don't even wanna know!!) Damn! They're so hot!! <3