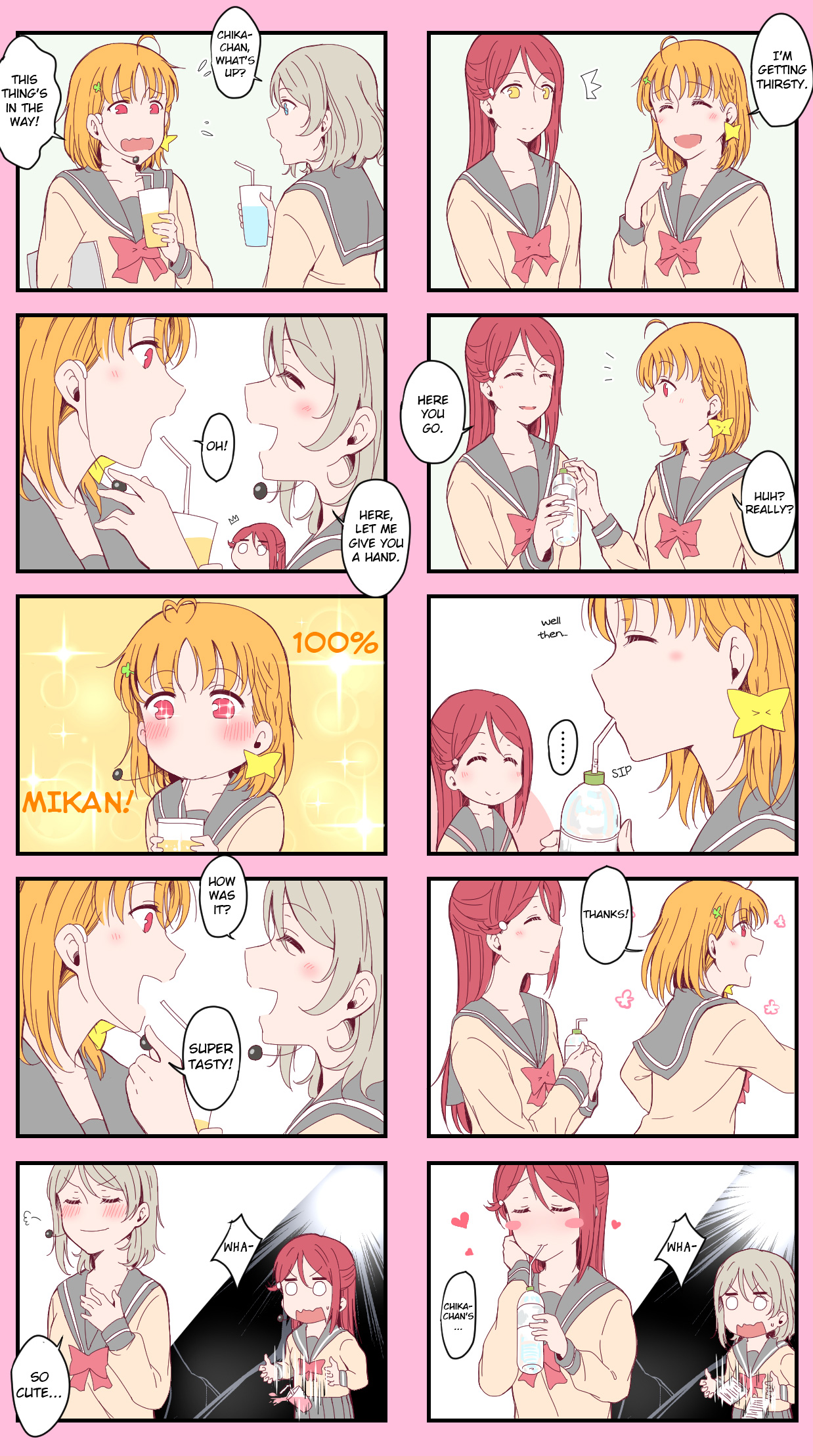 REDflame23 Nov 27, 2016 11:35PM
I like it.

Shiiro Nov 28, 2016 12:28AM
From osaka event right lol

Mimiyaah Nov 28, 2016 12:33AM
Hahaha she got her revenge back hahahhaha(≧∇≦)
last edited at Nov 28, 2016 12:33AM

Famous_Duke Nov 28, 2016 12:41AM
Aye lol 1-Upped by Riko

TrollzOfLol Nov 28, 2016 1:33AM
HAHAHAHA that was awesome, gg You, Riko. But unfortunately, it is us who Chika gives the attention to!

Hibiku1456 Nov 28, 2016 8:04AM
From the NicoNama on the SIF Thanksgiving Event at Osaka, ey~ ( ͡° ͜ʖ ͡°)

Azero25 Nov 28, 2016 11:21AM
Yet chika doesn't notice they are fighting over her

AshuraX Nov 28, 2016 12:02PM
A friendly rivalry without You killing someone?! WE HAVE COME THIS FAR

yuikumari Nov 28, 2016 1:37PM
they both compiting

Homura E.N.D Nov 28, 2016 3:11PM
sup

YurixLily Nov 28, 2016 7:22PM
I think Riko won since she got the indirect kiss

TrollzOfLol Feb 17, 2017 6:15PM
didn't the ChikaYou moment happen in real life with shukashuu and anchan?

Inamikan Mar 15, 2017 4:25AM
^yup it did. ChikaRiko too at osaka event lol

Nenechi19 May 27, 2020 5:57PM
UwU
It's cute