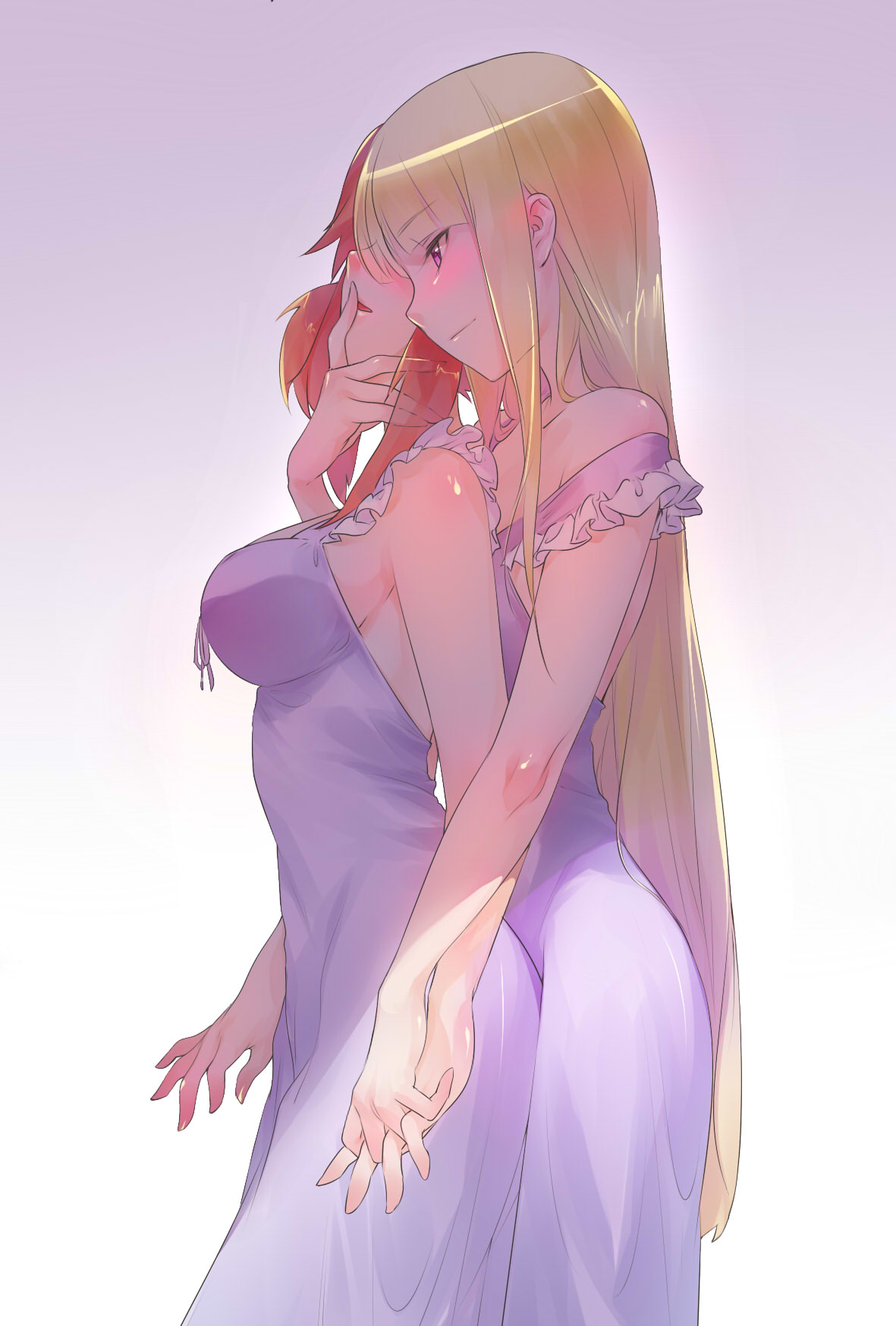 Rina Nov 19, 2016 10:21PM
A perfect blend of Elegance, Desire and Possessiveness, it's beautiful ♥

YurixLily Nov 19, 2016 11:14PM
I thought this was Nanoha and fate but this is just as amazing! Very beautiful, I truly agree with what you're saying @Rina
mint-leaf Nov 19, 2016 11:38PM
I approve of their position. bb
Homura E.N.D Nov 20, 2016 2:18AM
A finally we got this two. I'm just in episode 4 but I think I'll ship this two. ;)
Looks like Fine is the top. ;)
Btw, I fucking love this position, please more of this position. Looks kind of erotic
Non-tan Nov 20, 2016 3:41AM
All hail the ArchDyke!
These two are so great together, oh my god <3
Phil Nov 20, 2016 6:34AM
This week's episode has taught me that not marrying was the problem. I hope these two can avoid that fate!
Rosi4567 Nov 20, 2016 8:48AM
YAAAASS FINALLY

shidow Nov 20, 2016 6:46PM
Every week starving for yuri and here I'm
this series is amazing it has drama, action , the war of the yaoi kingdom vs the small yuri kingdom, fanservice and history to make it educational
Demon Beast Nov 20, 2016 10:13PM
I am loving the anime so far, and the fanart. This show needs more attention.

yangXioaLong Nov 21, 2016 5:30AM
I love this anime!! I even ship those two after watching episode 8!!

EkichoSHIFT Nov 21, 2016 6:27AM
Fine thinks Izetta is a fine girl and Izetta thinks Fine is a fine girl too.

yuikumari Nov 23, 2016 11:59PM
oh damn ii really lke this drawing <3 <3 <3 ..
zeffy101 Dec 20, 2016 5:40AM
100% agreement with Top comment haha i love this drawing so much Fine is like Shhh someone might hear you while Izetta is moaning lol
Three of Eight Dec 20, 2016 3:10PM
I think I've been staring at this for like 5 mins straight. It's just so pretty?! The art, the positions, the colours just so pretty....

UranusAndNeptuneAreJustCousins Jun 4, 2017 7:42PM
120% agree with the top comment!