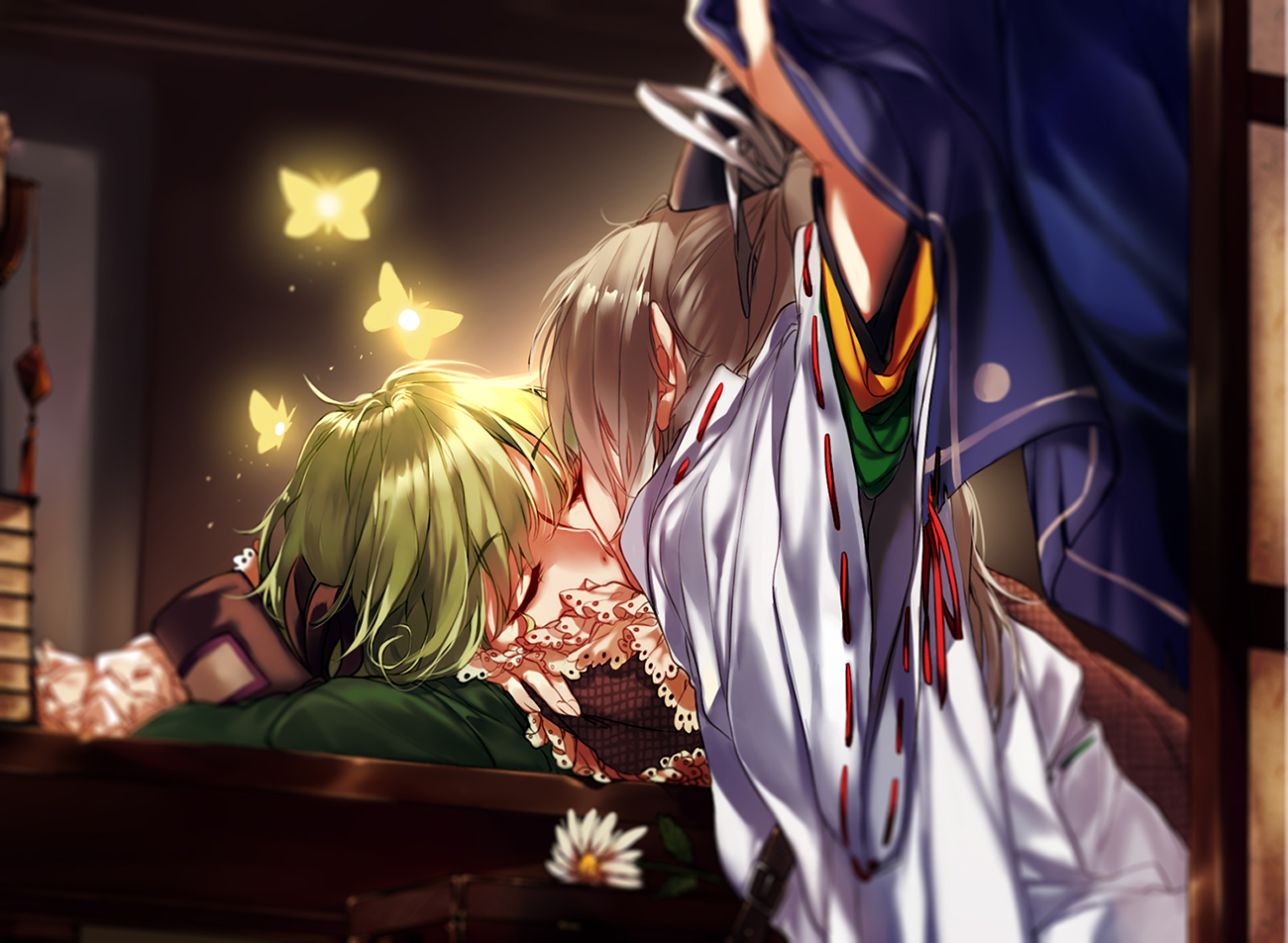 EkichoSHIFT Oct 3, 2016 5:55AM
Kissing a sleeping person is a crime in some places, but this is fine for me.... I like this pairing.

HarTak Oct 3, 2016 8:14AM
YES!SOME MORE FUTO X TOJIKO!
lord-of-roses Oct 3, 2016 8:40AM
I love this artist's futojiko

yuikumari Oct 3, 2016 4:14PM
oh wow ii lke the art work its very very nice <3 <3

adyatma16 Oct 3, 2016 10:14PM
cool!

RammA3203 Oct 4, 2016 3:03AM
OvO nice!!!
AnimexObsession Oct 4, 2016 5:53PM
Beautiful art :)

blopa Oct 8, 2016 1:43PM
Excellent art, but the last person I'd think Tojiko would be paired with is Futo. Come to think about it, ZUN really went out of his way to make the Taoist faction unlikeable.