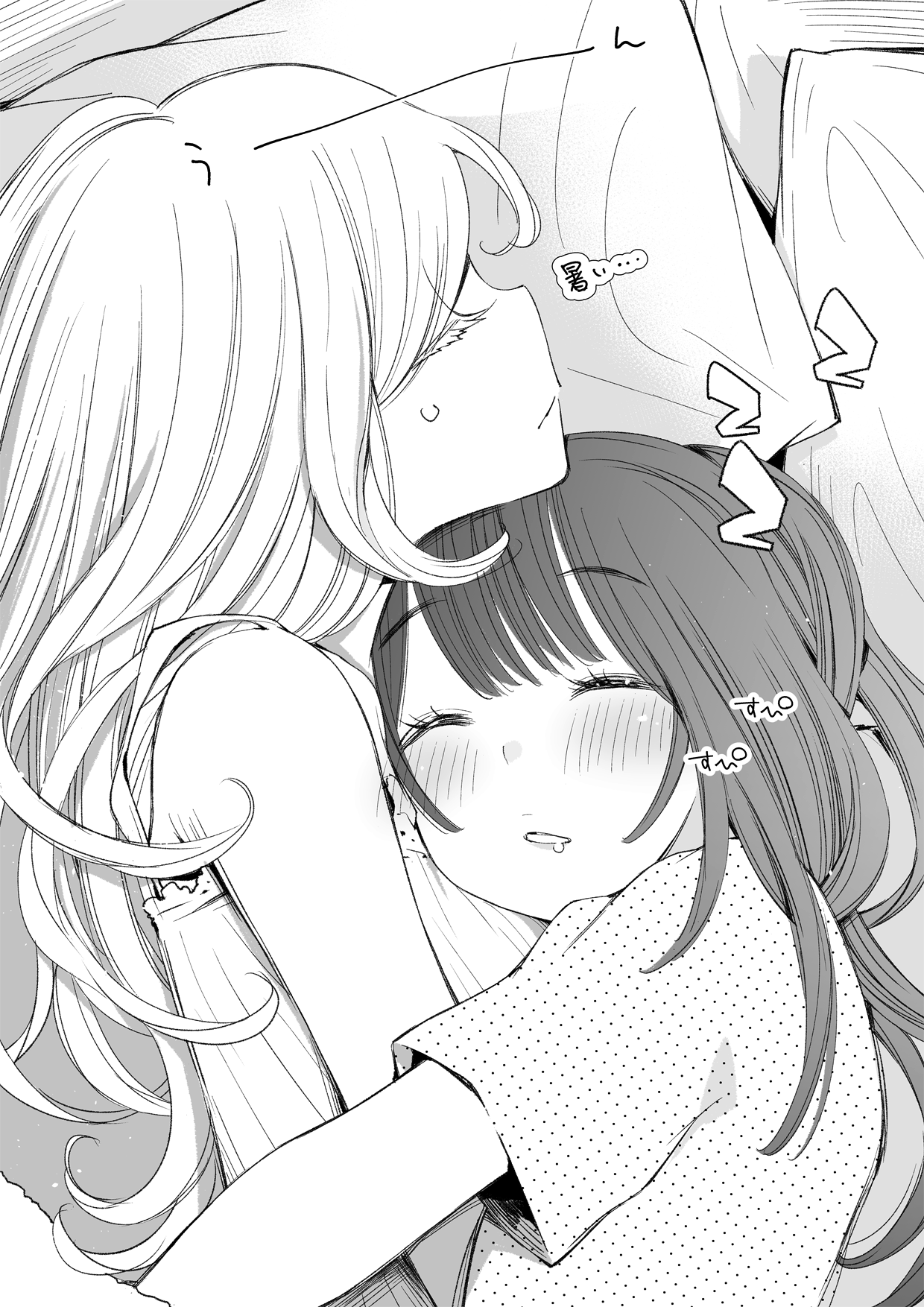 Breakdanceanomicon Sep 24, 2016 11:47PM
A Room For Two is a decent-enough series, but I'm always surprised when other mangaka draw fanart of it.

RyukoMiku Sep 25, 2016 1:42AM
omg Emjima made A Room for two fanart and Yukiko made Yuzumori-san fanart I'm dead

yuikumari Sep 25, 2016 2:24AM
awh they look so loving <3 <3 <3
A5PECT Sep 25, 2016 10:27AM
Huh... from the thumbnail I thought it was adult Yuzu x Mimika.
mint-leaf Sep 25, 2016 10:31AM
Aw, drawing fanart of each others series..

Nezchan Sep 25, 2016 4:14PM
Always a fan of Ejima Eri's art. I hope she proves to be a prolific author.

Nakura Sep 25, 2016 9:56PM
@Nidienne I thought the same
Faust Sep 25, 2016 11:33PM
Whoa same

Yuriddiction Sep 26, 2016 11:58AM
If there is a like button, I would break it

adyatma16 Sep 26, 2016 10:21PM
cute

Neko_BB Sep 28, 2016 11:35PM
Nice!!!

Dragonaz Oct 30, 2016 12:56AM
I shipped this... I mean Eri x Yukiko

GID Oct 26, 2017 4:40PM
Each morning they wake up drenched in Kasumi's sweat :lol