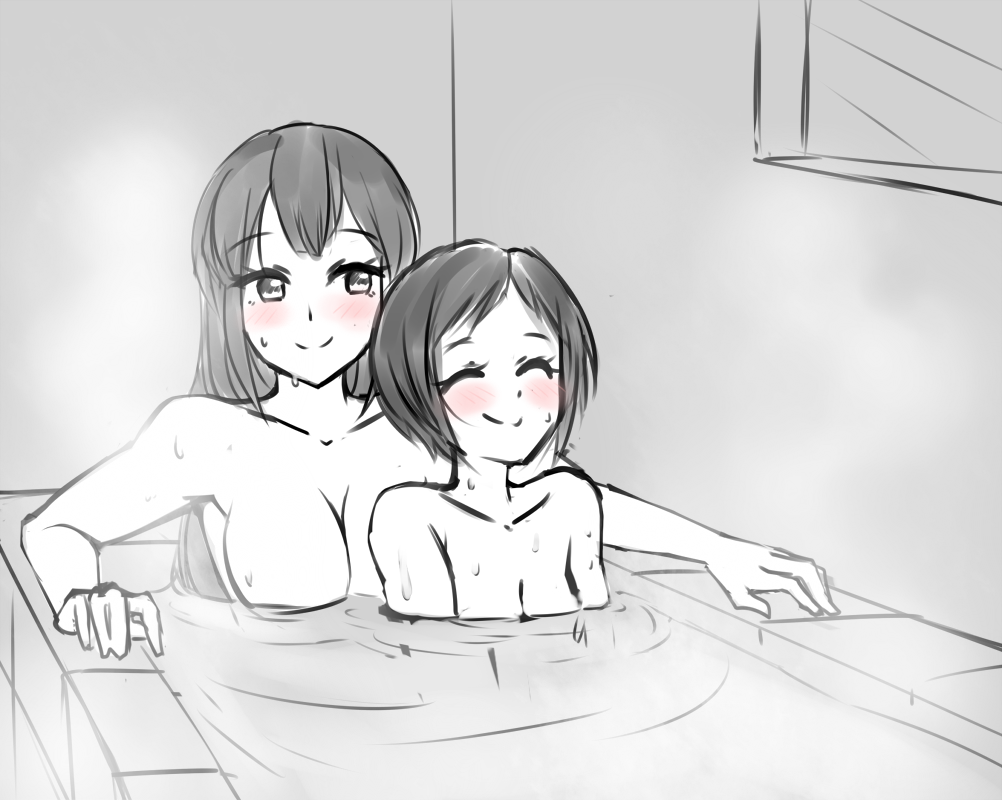 YurixLily Sep 24, 2016 11:49PM
Why spoiler? Did I miss a scene when I watched the visual novel?
Heart-Of-The-Earth Sep 24, 2016 11:51PM
I think the spoiler is that Hina and Yuna hook up.

yuikumari Sep 25, 2016 2:19AM
can anybody tell me were ii can find kinder spirits on the roof novels ? .. ii only found one from a page but that's all ..

Animetutin Sep 25, 2016 2:57AM
That my girl and me in the bath

Maria589 Sep 25, 2016 11:06PM
that bewbs though..

HopeFromYuri Sep 26, 2016 5:42AM
Not big enough, they don't float yet.
last edited at Sep 26, 2016 5:42AM

adyatma16 Sep 26, 2016 10:23PM
yay love this pair
Symphogeah Sep 27, 2016 11:12PM
Heart-Of-The-Earth then the tag is more spoilerish than the pic, since we wouldn't know without the tag 'cause it could be just a fanship