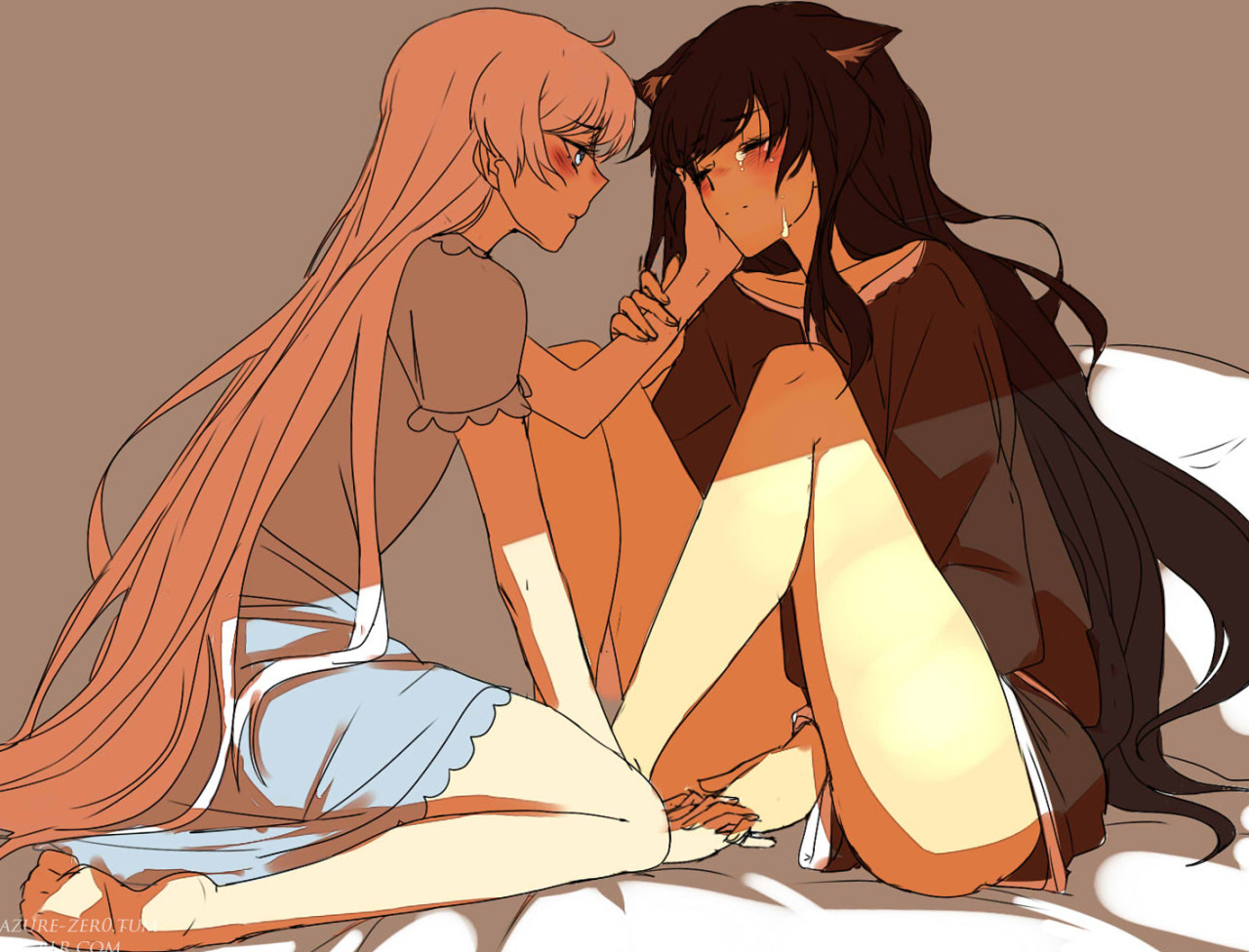 Mugino Sep 8, 2016 9:54PM
Great way to ruined a pic mint-leaf ;(
themusicman500 Sep 8, 2016 9:57PM
wtf lol
deltahalo241 Sep 8, 2016 11:33PM
@mint-leaf - I hate it when I'm crying and then suddenly my tears turn into dude-milk.
dasu-kun Sep 9, 2016 2:20AM
Tears aside, I really like blake's ears and everything else, the scene
Aki_Chan Sep 9, 2016 4:36AM
Awwww why are you crying Blakey?!... ; _ ; Quick do something about it Weiss!! ( ` 3 ´ )/

HopeFromYuri Sep 9, 2016 10:06AM
Happens all the time, when I cry, shit, dude-milk.
lord-of-roses Sep 9, 2016 3:40PM
So that happens to others as well. I was worried there was something wrong with my eyes.

yuikumari Sep 9, 2016 7:00PM
y is blake cry'n .. oh no ..

ScarletBlood Sep 9, 2016 9:47PM
Oh ANGSTY!!!!!!! My favourite~ <3 It's not that I like to see them crying, I cried whenever I saw the girls cried since I'm weak against girls...I guess I like to torture myself...but it's still my favourite~

lucario14 Sep 9, 2016 10:01PM
@mint-leaf you're not wrong Weiss is checking to see if Blake is ok. Also this needs a futanari tag

AnnaMaki219 Sep 10, 2016 4:27AM
@lucario14 damn weiss has lousy aim!

AshuraX Sep 10, 2016 10:57AM
@AnnaMaki219 bro


Cyberpunk Sep 14, 2016 3:27AM
ヽ(♡‿♡)ノ