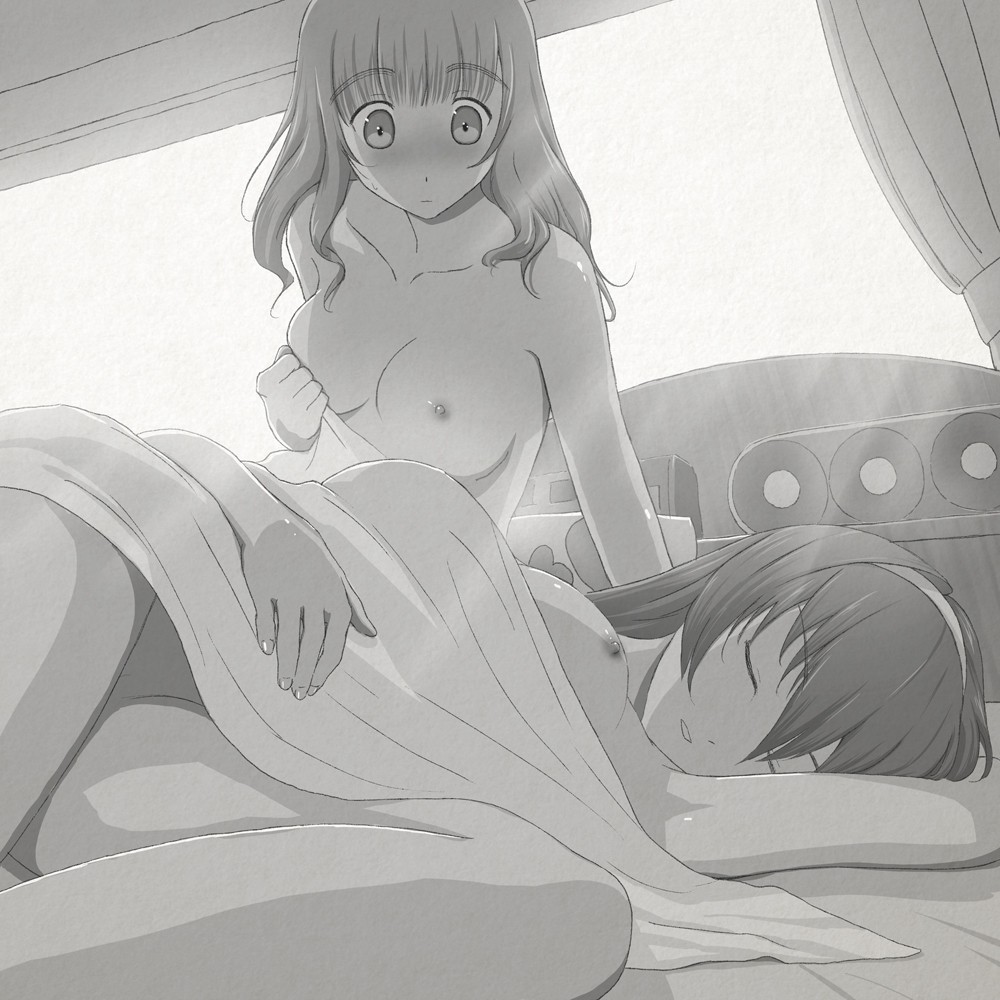 Norainhere Sep 4, 2016 10:43PM
Saori looks pretty surprised here, doesn't she?
hiruyuririn Sep 5, 2016 8:26AM
Ohh~ It might be the day after the celebration of their win against the University Senbatsu. But I wonder how Mako got those blobs. I'm pretty sure she's the pettanpettan type. Hm... The Hangover feels anyone?
Canaan Sep 5, 2016 1:43PM
wow, good morning
AnnaMaki219 Sep 5, 2016 2:58PM
wow okay Mako looks ridiculously gorgeous

yuikumari Sep 5, 2016 11:54PM
after sex <3 <3 <3

rincewind Sep 6, 2016 6:48AM
Saori looks adorable.
Her face is saying... "Okay... I'm not as heterosexual as I was thinking..." Mako shifts and moans "Oh...what the... I'm gay, really really really gay..."

WhiteWolf Sep 6, 2016 11:45AM
Bliss in the morning ~

Random_Bird Sep 7, 2016 8:29AM
It looks like she got really drunk last night and is now thinking: "you are not as I remember you, Alejandro."
YayaSamuko Aug 16, 2017 2:22AM
Look like Saori is not as straight as she thought she was~
Welcome to the world of yuri!