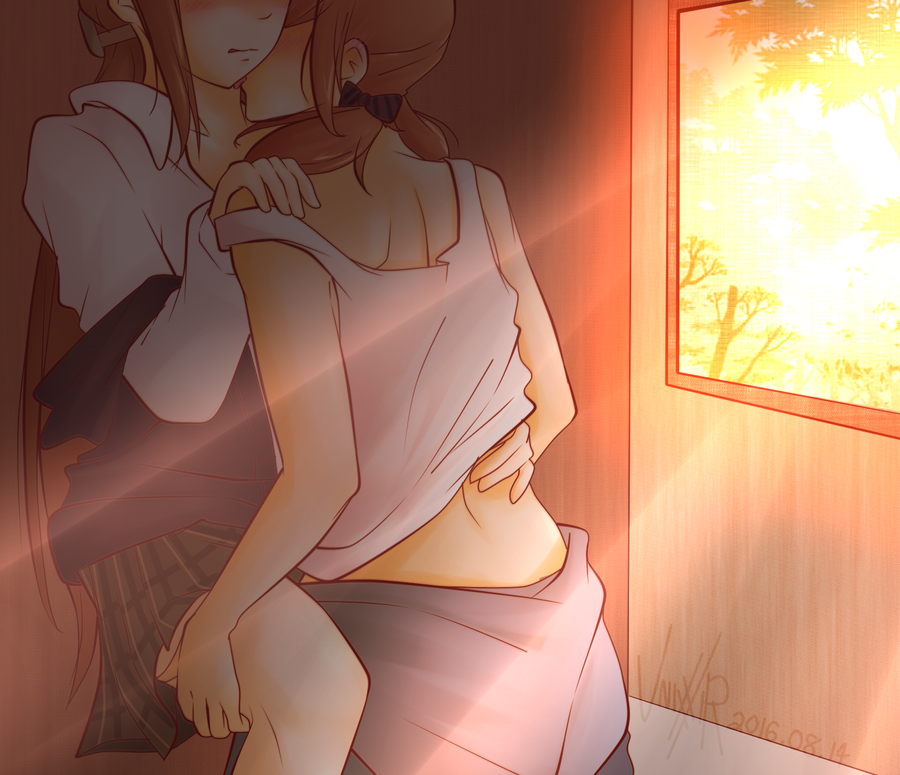 HanyouNee Aug 31, 2016 10:13PM
Seina-chan's strong? Miki wanted to test that.

Gay Satan Sep 1, 2016 1:48AM
It's time for JOHN SEINAAAAAA
Megumi and Sachi blaring their trumpets

HopeFromYuri Sep 1, 2016 5:21AM
John Seina...
O my god

yuikumari Sep 1, 2016 5:25AM
oh gett'n it on at skewl or home ? <3
last edited at Sep 1, 2016 5:25AM

adyatma16 Sep 1, 2016 5:51AM
aww
CupCakeHappy Sep 1, 2016 7:04PM
if it was me and my girlfriend i would say "Oh shit she's heavy"

Homura E.N.D Sep 1, 2016 7:14PM
JOHN SEINA!
düdüdüdüüüüüü

reckless150681 Sep 2, 2016 7:44PM
@Gay Satan GEDDOUT >:C

lenne18 Sep 3, 2016 7:30AM
Seina looks tall here...

YamCakes Sep 7, 2016 2:17AM
Seina is so strong <3

yuripie Sep 28, 2016 5:36AM
John Seina kek