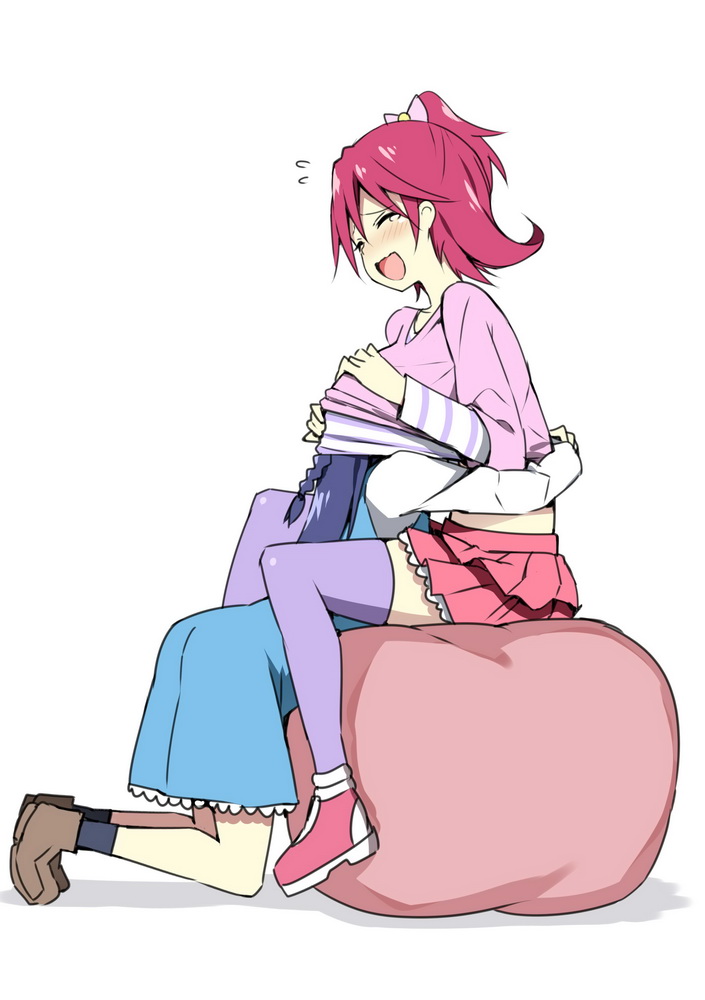 yuikumari Aug 16, 2016 12:43AM
yup , second best place to be .. <3
elevown Aug 16, 2016 6:19AM
^ lol - yup she shoulda aimed a bit lower ;)
That said it seems more like playing given her expression. Or she is very sensitive i guess?

Nezchan Aug 16, 2016 9:58AM
Agree with elevown, clearly they're goofing around although in a way that highlights their intimacy toward each other.

Homura E.N.D Aug 16, 2016 4:37PM
Looks like someone is tired ( ͡° ͜ʖ ͡°)
Rainbowanime Aug 18, 2016 11:56PM
Awww

Licksdat Aug 19, 2016 2:15AM
I like that game too.. hide and seek.

Jigglyfuck Aug 19, 2016 8:20PM
Hide your face inside their shirt and seek dem boobies?
[deleted] Oct 18, 2020 10:57AM
looks comfy