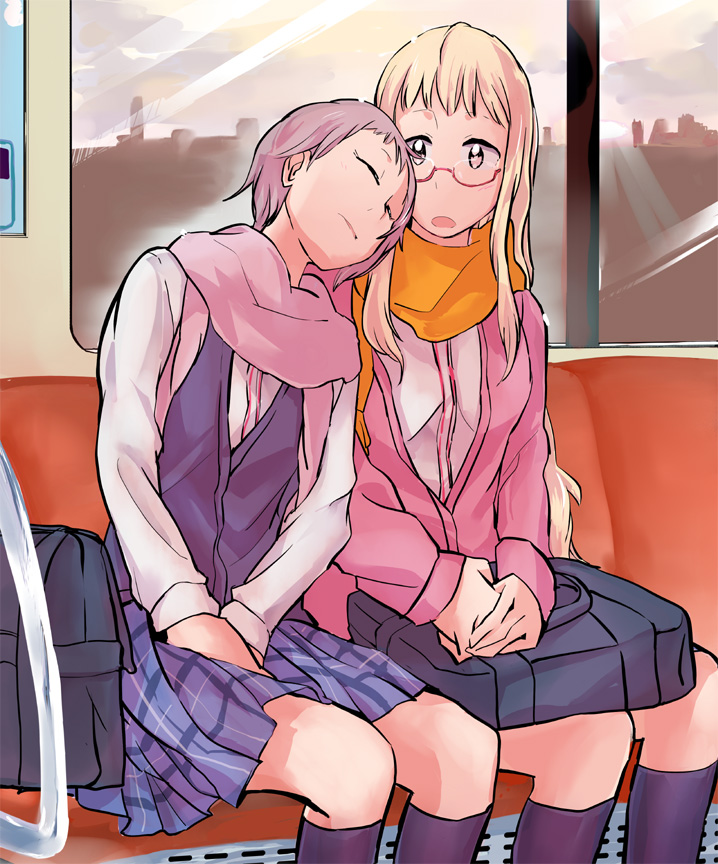 yuikumari Jul 12, 2016 12:14AM
I like it <3 <3 .. nice sleeping on a train
last edited at Jul 12, 2016 12:26AM by drpepperfan

Jigglyfuck Jul 12, 2016 1:03AM
Cute <3
DarkLordofYuri Jul 12, 2016 3:50AM
Come on Ano now is your chance to kiss her :D
last edited at Jul 12, 2016 3:50AM
majere Jul 12, 2016 7:26AM
If I can't have the broadcasting club trio be a triad this is a good alternative.
DeafLemon Jul 12, 2016 3:43PM
Too bad she doesn't do IRL ;-;

Homura E.N.D Jul 13, 2016 10:14AM
Zzzzzzzzzz...Yuri...zzzzzz...

pancakeshio Jul 17, 2016 1:49AM
They are adorableeeee

Eritana Jul 17, 2016 10:12PM
Cute! Ano is just too adorable not to ship...

YurixLily Aug 20, 2016 1:30AM
Thumbs up .... Nosebleed I can't even express how much I wanted this pairing TT^TT
last edited at Aug 20, 2016 1:30AM