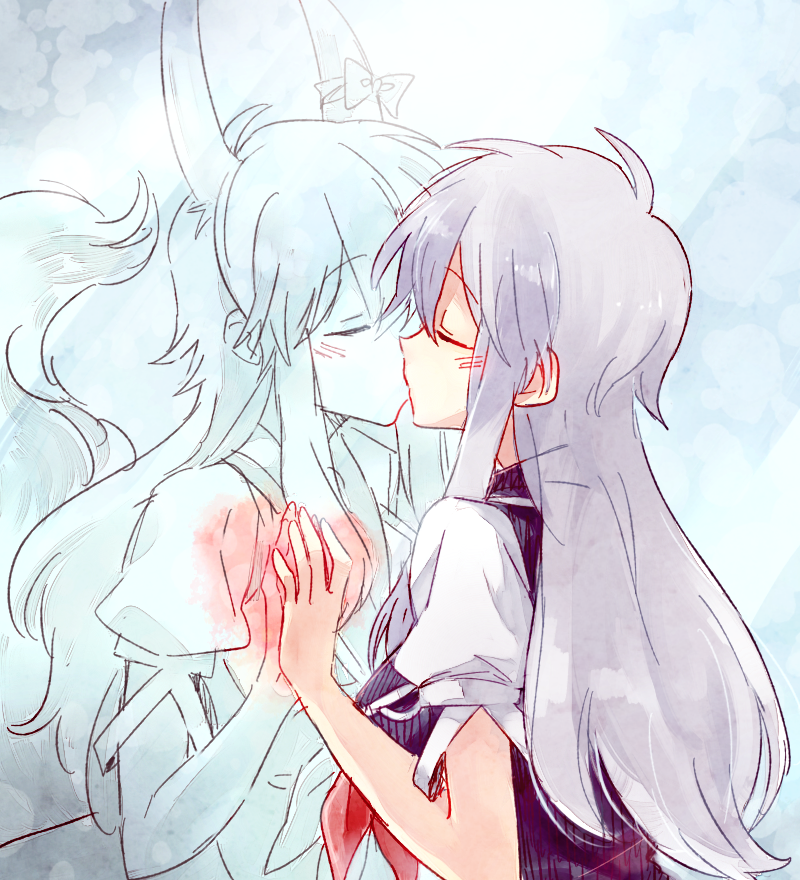 yuikumari Jul 12, 2016 12:06AM
her reflection , it's evil <3 <3 <3 ..
Norainhere Jul 12, 2016 12:48AM
Ah, selfcest, the most underrated of the cest's. Bless Six for shipping this.
last edited at Jul 12, 2016 12:48AM

Jigglyfuck Jul 12, 2016 1:00AM
I wouldn't mind kissing me too lol

oguzhan96 Jul 12, 2016 6:46AM
∆ is it gay if it's selfcest

Pelandes Jul 12, 2016 6:19PM
@oguzhan96 By pure logic, it probably is.
On a more pragmatic sense, though, it raises an interesting philosophical question, especially if you have an split personality, like this gal over here.

Homura E.N.D Jul 13, 2016 10:11AM
The best thing in Selfcest = Love between the good and the evil side ;)