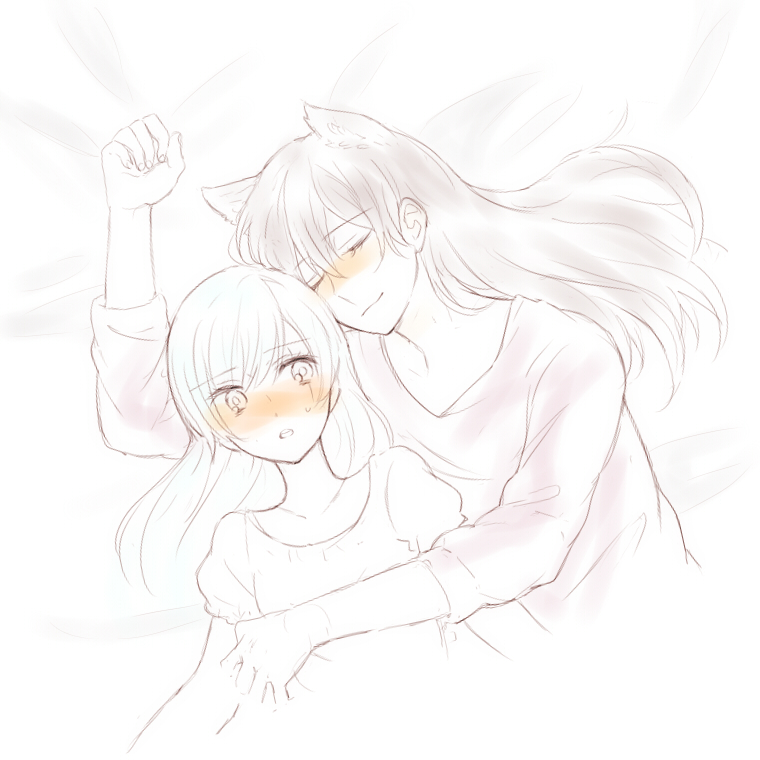 minakonumnums Jun 9, 2016 8:31PM
cuteeee! i love their expressions! blake's smile qoq and the first part had really nice coloring :>

RyukoMiku Jun 9, 2016 8:54PM
This pairing makes me sad.

WhiteWolf Jun 9, 2016 8:56PM
' ' Blake's face is so blissful...
lord-of-roses Jun 9, 2016 9:17PM
Weiss be like: "That went better than expected"
NobodySpecialxxxx Jun 10, 2016 3:31AM
Awwwww =w=

AshuraX Jun 10, 2016 6:19AM
But.. Bro. Books over Ice Cream.

Wlfking Jun 10, 2016 6:36AM
Awesome art!
HopeFromYuri Jun 10, 2016 12:03PM
Hmmng, i i kinda like it

yuikumari Jun 10, 2016 7:12PM
they just slept .
ghoulirl Jun 13, 2016 2:53AM
i am here for this content

ScarletBlood Jul 27, 2016 6:51AM
Blake in this pic looks more like a guy to me......have anyone noticed? Or is it just me....0.0
Rainbowanime Aug 5, 2016 5:21AM
Just swap Blake out for Ruby and this'll be purrrrfect! get it?