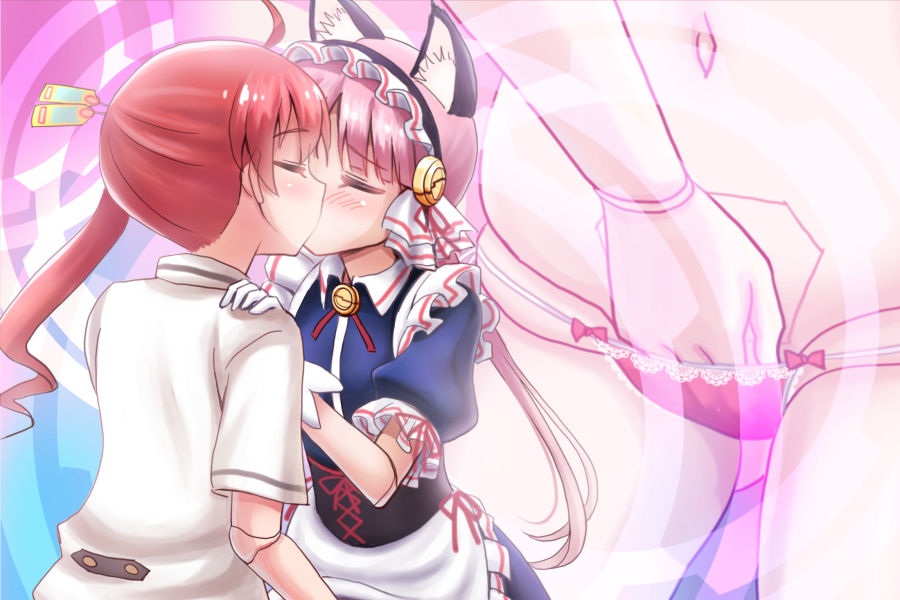 yuikumari Apr 18, 2016 10:47PM
ohhhhhhhhhhhhhhhh <3 ii was woundre'n wen they were qanna draw nene nd clarion 2qether ..
drpepperfan Apr 18, 2016 10:50PM
...Yuikimari, what is your first language?

Labhubhul Apr 18, 2016 10:59PM
That's like Facebook typing multiplied by 100. I guess they were sleeping during their English classes.

Zuneko Apr 18, 2016 11:48PM
Or the person is really drunk

Shoujo Eye Apr 19, 2016 12:49AM
I didn't know how this was NSFW until I looked to the right.

Firan25 Apr 19, 2016 2:13AM
Nene...you're not gonna get your upgrade like that y'know...
oh....ooooh......ooooooooooooh....ok nevermind...continue. :gets popcorn:

Puruka Apr 19, 2016 7:15AM
thought was cute
wonder why nsfw
looked to the right
oh -- still cute tho
last edited at Apr 19, 2016 7:16AM
[deleted] Apr 19, 2016 5:14PM
Haha i thought her private place wasn't usable like this anymore... XD
taiyou_scandalous Apr 19, 2016 6:25PM
Is the anime good? Lol
Ratte Apr 20, 2016 12:03AM
Yes, fun and colourful sci fi trip

WhiteWolf May 22, 2016 11:50PM
Oh yeahh / that is absolutely what I thought at first time seeing the transform scene ' '

BakaChiki Jan 11, 2017 1:29AM
...This anime ish good tho xD

arisboch Jan 2, 2019 8:58PM
That's canon, in a way (Clarion gets aroused when Nene is using this peculiarly-placed interface).