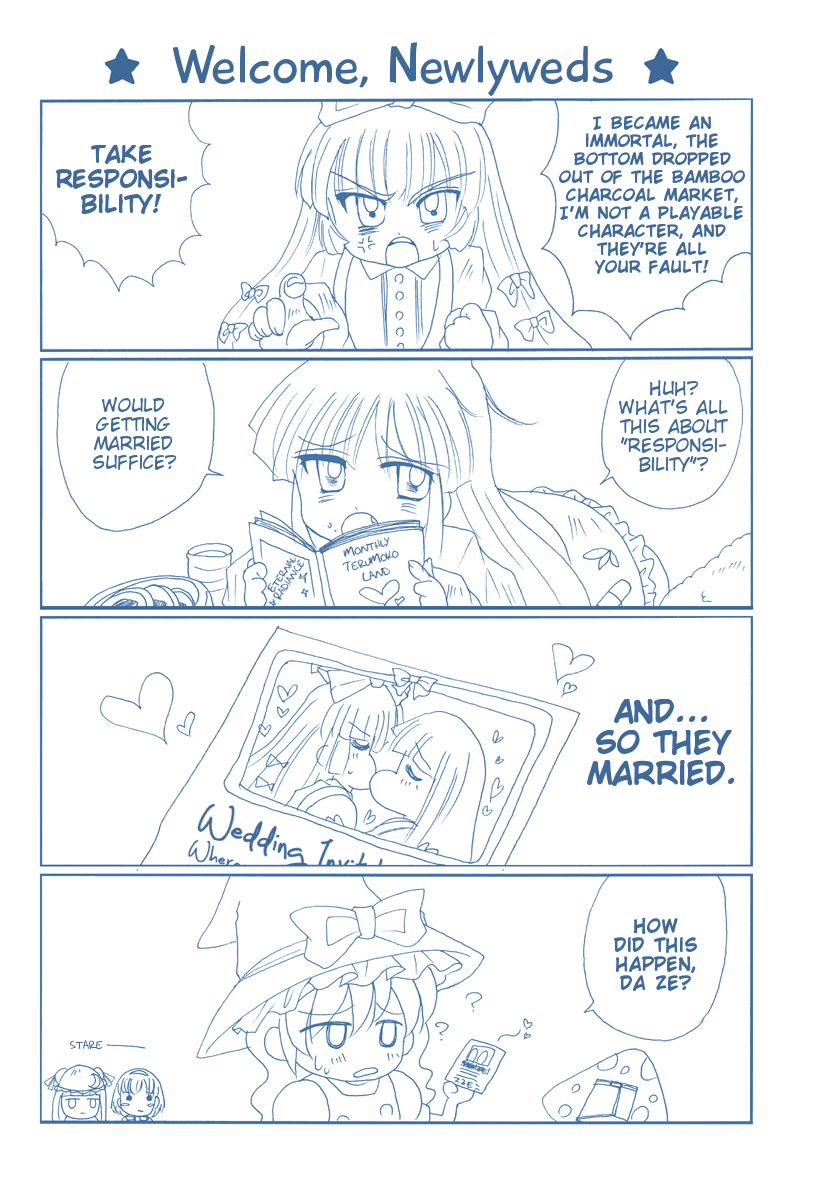 yuikumari Apr 1, 2016 11:58PM
lol ,
Shynaku Apr 2, 2016 12:07AM
Non-sequitur, the manga! Also, irony since Mokou's become a playable character since this was made.

HopeFromYuri Apr 2, 2016 6:50AM
Marriage, it helps a lot ..?

Exaflare Bahamut Apr 2, 2016 10:31AM
Alice and Patche are now preparing to propose to Marisa

Wlfking Apr 5, 2016 1:42PM
Starting to see why marriage can be considered a viable financial solution.

Drew8898 Jan 23, 2017 9:51PM
I would subscribe to Monthly TeruMoko Land.