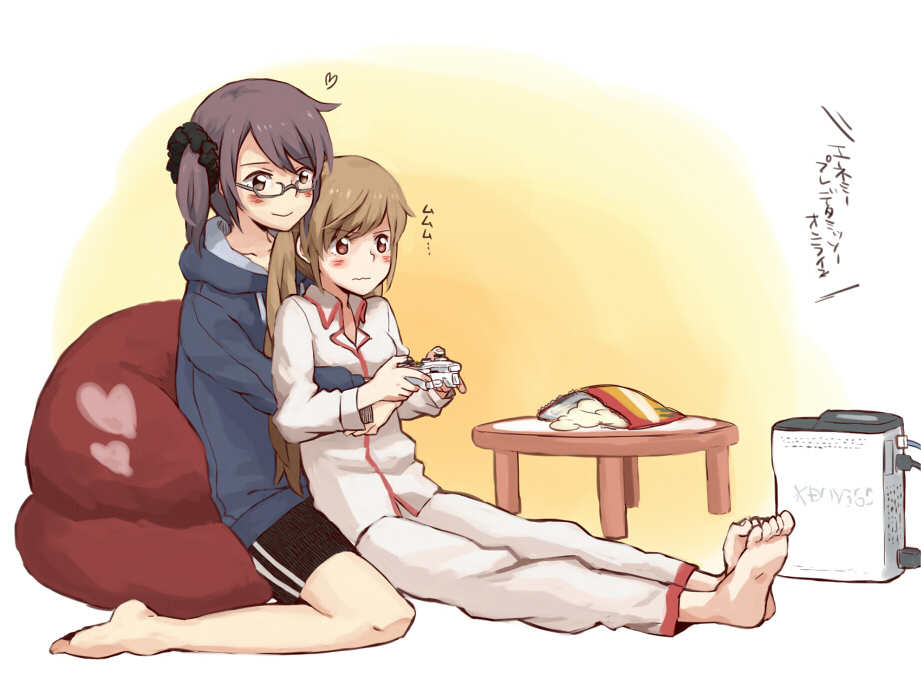 yuikumari Mar 12, 2016 9:46PM
cuuttee <3 ..

oceancop1 Mar 12, 2016 10:02PM
OH MY GOD FINALLY KSOTR STUFF PLEASE AND THANK YOU
deltahalo241 Mar 12, 2016 10:22PM
Oh, they have an Xbox 360.

Faust Mar 13, 2016 12:32AM
IM NOT DONE WITH THE GAME YET BUT ITS AMAZING THANK YOU WE NEED MORE

Chantelune Mar 13, 2016 4:49AM
Oh, fanart coming up ? Can't wait to see more !
immacrazykat Mar 13, 2016 8:24AM
Im done with the game :) i need moaaaar!!

Lynn Mar 14, 2016 2:16AM
they're cute as always <3
btw, err...erm.... c-can i request AnoYuna, please ? pretty please, i mean... really really please m(_ _)m

Zuneko Mar 15, 2016 7:17AM
So cute! >w< (I really wanna play the game but I can't :<)
Sugichan Mar 16, 2016 10:19AM
OMG~ Kindred Spirits on the Roof!!!
Please~ SasaUmi please!