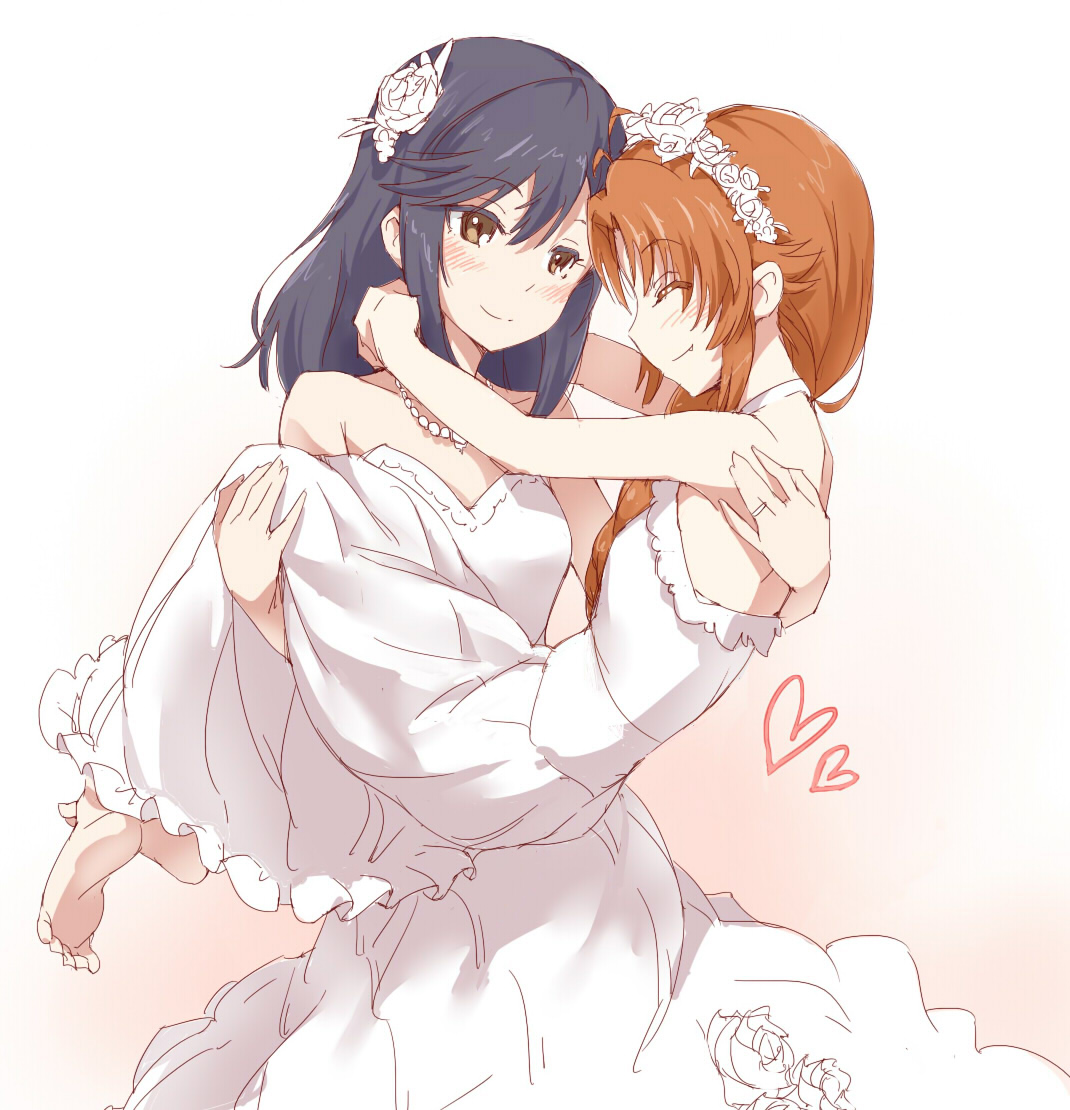 deltahalo241 Feb 16, 2016 9:40PM
This has to happen at some point.

yuikumari Feb 16, 2016 10:04PM
yes it has 2 , ii mean even though Hotaru is a 5th grader nd komari an eight ii love to see them get together ..
ii love the whole Age-Gap ..

yurinaissance Feb 16, 2016 11:55PM
@yuikumari I agree besides age-gap the height gap also
elevown Feb 17, 2016 1:13AM
Yup this HAS to happen :) It doesn't matter that they are in 5th & 8th grade atm - they can get married in 5 or 6 years :)
And girlfriends sooner - Komari might be a bit clueless but I get the impression Hotaru wouldn't dilly dally about.

Labhubhul Feb 17, 2016 3:07AM
I'm actually surprised there aren't more yuri Non Non Biyori doujins here. The only 2 yuri ones are straight up porn, too. not that it's a bad thing or anything...
Rakusa Feb 17, 2016 6:49AM
Whhaaaaaaaaaaaaat.
I want that dress to - should i carry you then @yuikumari?
[deleted] Feb 17, 2016 9:11AM
Not so many Komari X Hotaru. And I agree, this has to happen <3

kickap00 Feb 17, 2016 4:41PM
Season 3 when

Mayjaplaya Feb 17, 2016 7:56PM
Niiiiiiiiiiiice.
I saw this when it was first posted on Pixiv.

AnnaMaki219 Feb 18, 2016 6:17AM
Being noticed by senpai goals.

Ktulu007 Oct 8, 2017 11:55AM
Hotaru will have to do the cooking. At all times.

juanelric Feb 26, 2018 11:09AM
Cute. <3
They need to become canon already.