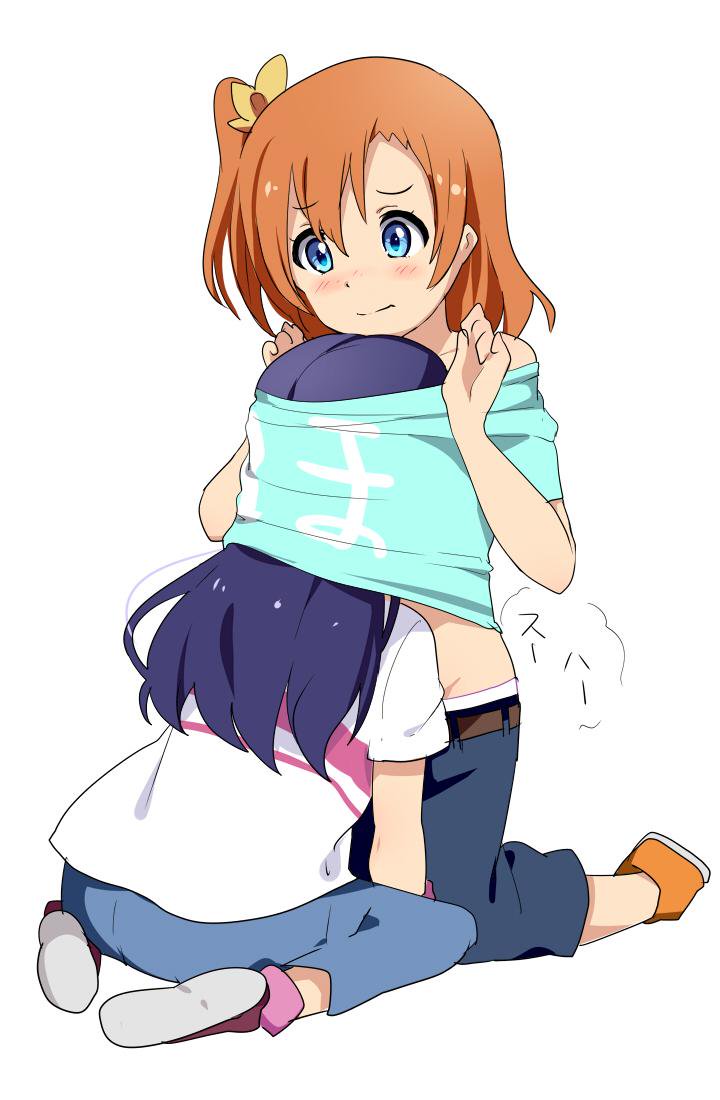 CharlotteMT Dec 9, 2015 2:26AM
"Wait a minute, these aren't my glasses..."
last edited at Dec 9, 2015 2:35AM

Homura E.N.D Dec 9, 2015 5:23AM
Umi...what are you doing?!
kagakujinjya Dec 9, 2015 6:13AM
That T-shirt is gonna stretch...
yuri for life Dec 9, 2015 7:21AM
wait....what?
Rakusa Dec 9, 2015 7:24AM
...now stretch her jeans pls
[deleted] Dec 9, 2015 7:34AM
What are they doing!?!? O_o
elevown Dec 9, 2015 9:29AM
Pero pero?

densha_dan Dec 9, 2015 12:00PM
Odd, I would have expected the reversed positions.
Not complaining, mind you, the artwork is adorable.

AshuraX Dec 9, 2015 3:45PM
Pervert Umi is best Umi imo
benja Dec 9, 2015 4:03PM
oie zi k zukulentho

ari-chan Dec 10, 2015 12:08AM
Would've excepTed that more from Elichi and Nozomi but all love live is wonderful.

WhiteWolf Dec 10, 2015 9:57AM
Comfy =w=

bayu23bastian Dec 10, 2015 10:46PM
i see what you did there umi dah!

SoraReinsworth Dec 11, 2015 7:18AM
I know that we all know that Umi is the most perverted Muse

CubieJ Dec 14, 2015 3:46PM
The "HO" shirt has reached a whole 'nother level of appropriateness.
Rainbowanime Jan 6, 2016 10:00PM
Kintsugi, you're doing it wrong.

BIGmangaFreak Jan 8, 2016 1:06PM
@CharlotteMT ... I almost pissed my pants from laughing after reading that comment XD
last edited at Jan 29, 2016 4:12PM
Non-chan May 7, 2016 6:14PM
fufufu~
Nekofanatic Sep 14, 2017 8:32PM
The supreme fusion of form and function: the Honoka Cleavage facemask. Now available in beet red.

AnimeSavesMe Sep 16, 2017 8:15PM
"I need some milk first..."