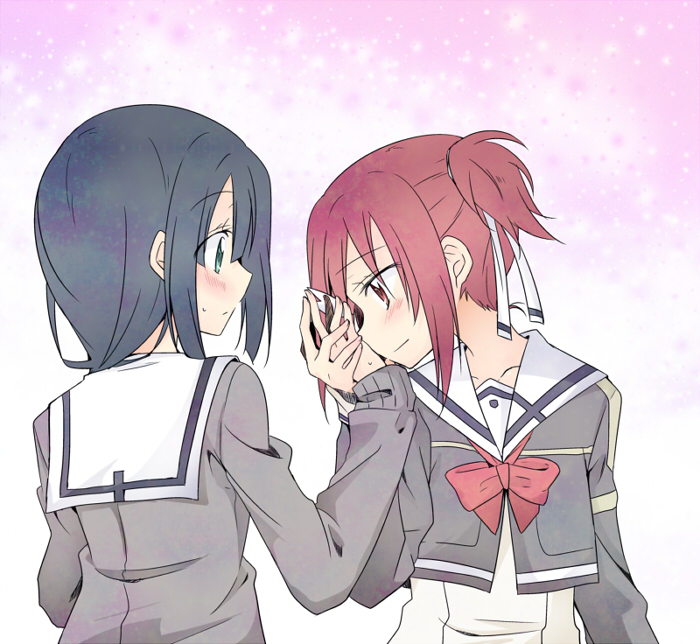 biteme Jul 7, 2015 5:48AM
Yuuna looking seductive!

rincewind Jul 7, 2015 6:40AM
Well, Tougo herself said in the series that Yuuna is a charmer. She wasn't liying.

9Hampnie8 Jul 7, 2015 9:33AM
I love this pairing :3
ColonalCat Jul 7, 2015 1:29PM
Whichever beautiful uploader's hand slipped and dumped all the YuYuYu...God bless ya.