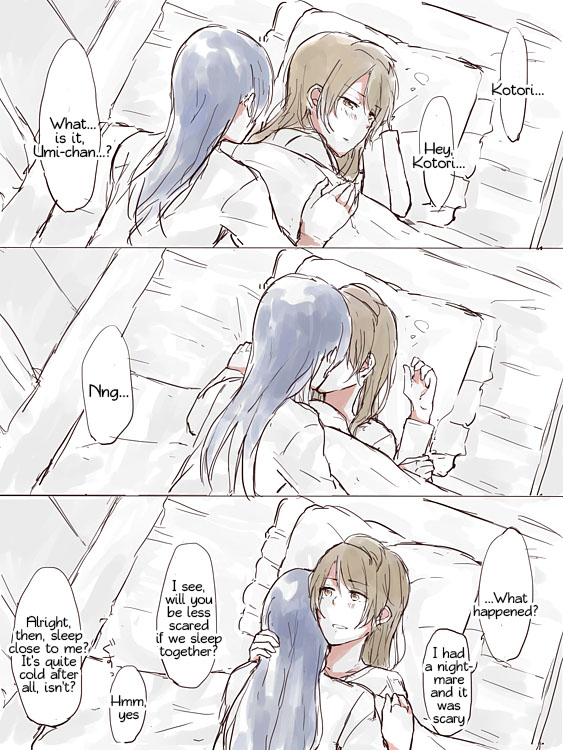 [deleted] Jul 5, 2015 7:29PM
KotoUmi~~~ >~<

biteme Jul 5, 2015 7:37PM
Ah I love them! Sweet!

Penginxy Jul 6, 2015 12:50AM
Ah! I need more KotoUmi! They are so adorable!
confused1203 Jul 6, 2015 3:53AM
So sweet I just got a cavity!
aki_suzu Jul 6, 2015 7:55AM
Who told Umi that the remedy of a nightmare is a kiss btw? I need to thank them.

kotoRin Jul 7, 2015 6:20AM
Yes

Love_Yuri May 5, 2016 2:28AM
KYAAAAA ❤️

8man May 16, 2016 3:14PM
this is so sweet