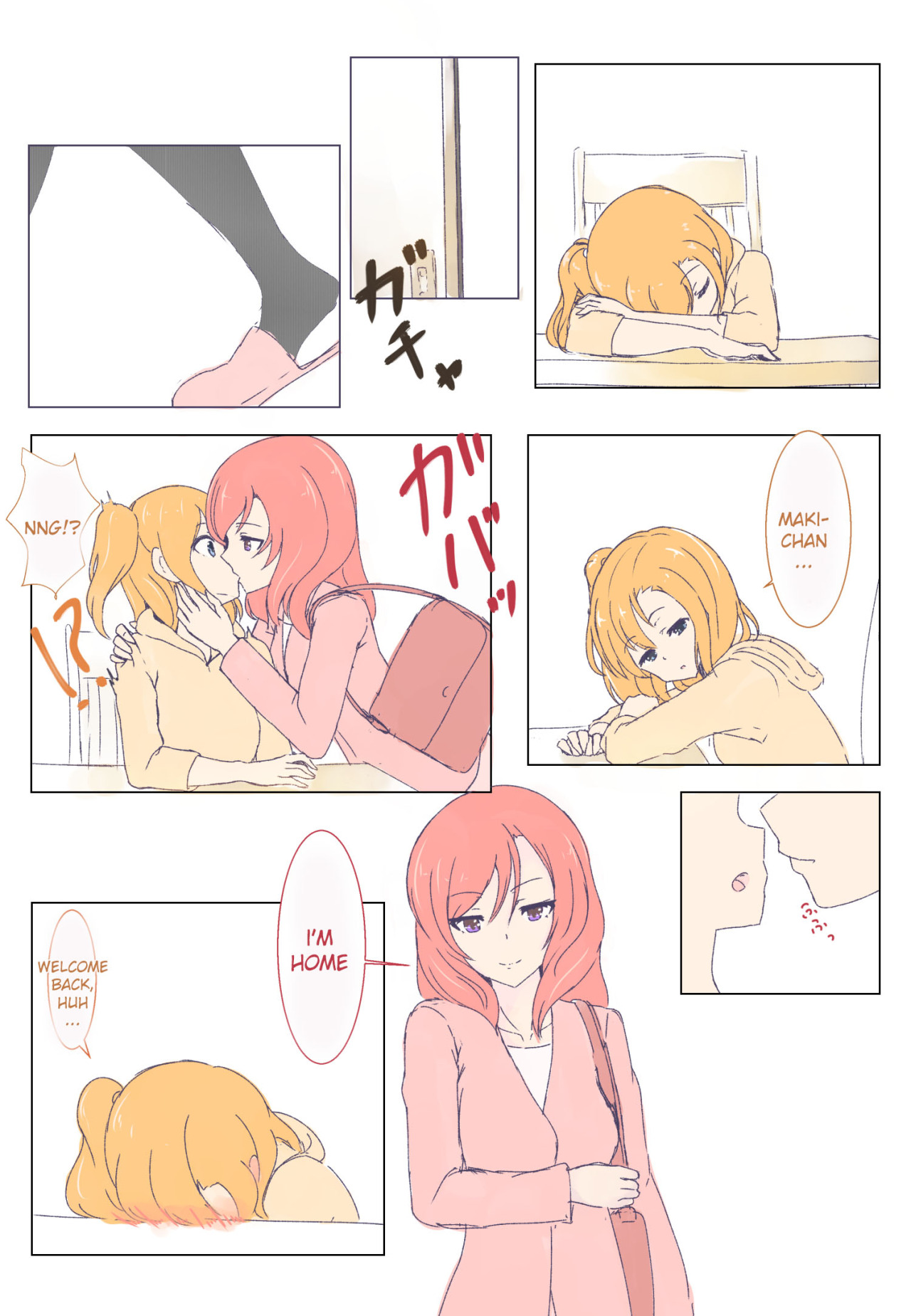 confused1203 Jul 6, 2015 3:46AM
Okay.. this pairing is totally growing on me. :3

Hak-Master Jul 6, 2015 10:43PM
If that happened to me I would be ready to go all the way. Especially with Maki making that face.

AshuraX Aug 2, 2015 10:11PM
I still think Honoka's the one who initiates everything. Is it just me?

grinseb Oct 14, 2015 3:57PM
Not just you AshuraX, not just you.

Nezchan Oct 14, 2015 5:34PM
I dunno, I can see Honoka being the sort who doesn't put a lot of pressure on Maki, so the latter feels safe to do stuff like this. Maki strikes me as someone who's quite able to give or take, but needs that space where she feels comfortable to do it in.
That said, I'd expect Honoka to initiate a lot.

Yuribuster Oct 30, 2015 2:03AM
Honoka you're burnig though the fucking table
HopeFromYuri Apr 13, 2016 10:21AM
Poor table, so hot

Tale Apr 18, 2016 7:34AM
AshuraX me too

linkuan Jul 11, 2017 3:14PM
God how I love those sudden kisses :3