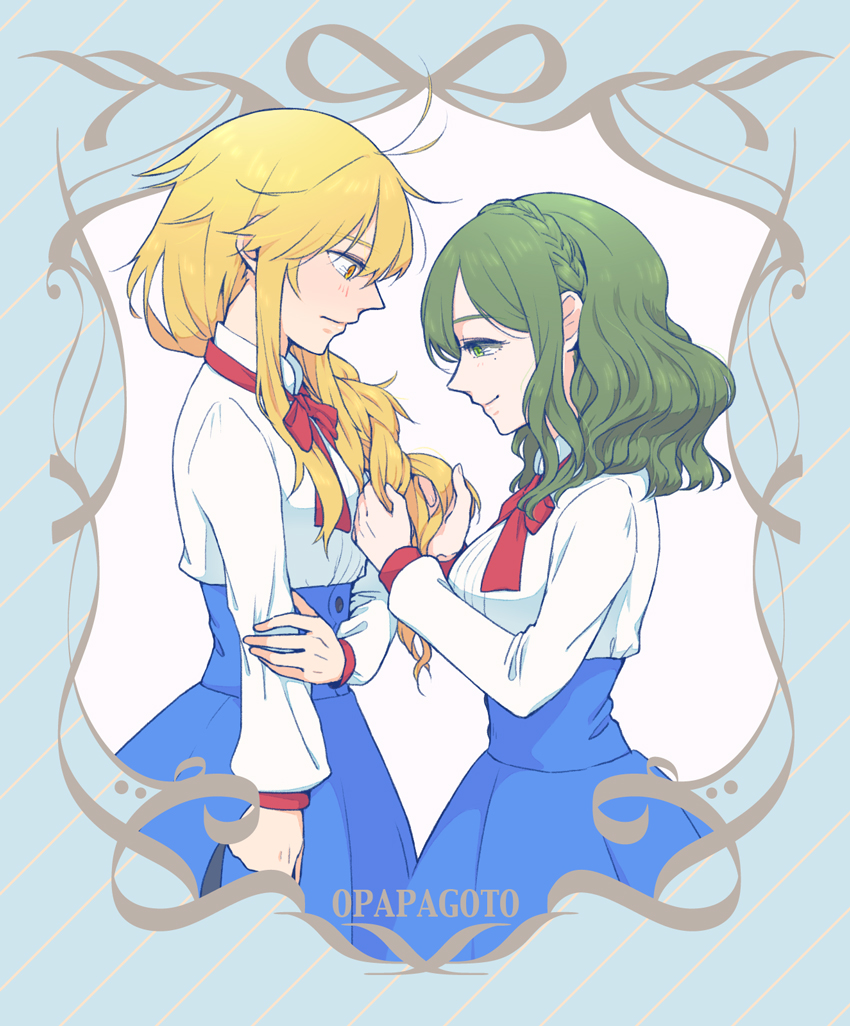 Norainhere May 7, 2015 1:22AM
Huh, didn't know there was fanart for this series...this is pretty nice!
last edited at May 7, 2015 1:23AM
KAIDOU May 7, 2015 9:29AM
Ah, and now we wait for the next release.

kickap00 May 7, 2015 2:42PM
I need a new chapter of this..
ayano-chan May 7, 2015 4:37PM
When translation is completed, I'd love to see them :3
Fairytailez May 8, 2015 3:38PM
i know where you can find the raw
iloveAihara May 9, 2015 2:13AM
damn this series need an update...
iloveAihara May 9, 2015 2:13AM
damn this series need an update...

redpanther May 9, 2015 4:34AM
Glorious

oceancop1 May 11, 2015 10:51PM
PLEASE.

Kyosaya_Bubbiline Jun 25, 2015 7:55PM
There was release after release and then suddenly nothing.......someone is playing God with this series and I feel like they kind of suck.

mykee Aug 13, 2015 2:17PM
Make this a anime pleases

Yuki-chan Aug 29, 2015 6:16AM
UPDATES. PLEASE. I'M DYING HERE IN VAIN.
ch3n Sep 5, 2015 8:09AM
I NEED THIS SO. FUDGING. MUCH. THEY ARE KILLING ME WITH WAIFUXHASBENDO PLOT OMG WHY

von May 17, 2016 10:21PM
I have read the raw, but it's killing me not knowing what they're saying (TT.TT)

Meikakuna Dec 5, 2016 1:44AM
It'd be awesome if someone did fanart of this couple in the old 70s style like they have at the start of each chapter.

Yuki-chan May 25, 2018 5:08AM
The updates are finally here. After those years... ;w;

NUBE May 26, 2018 5:10AM
I ship them..... HAAAAARD!

nottg Aug 20, 2018 5:11AM
The wife is so lovely. Omg I love her!

whitenight2013 Oct 27, 2018 5:35AM
Now that the series is finished and this ship is canon, I had to come back

Huongtuyen Apr 2, 2019 1:32PM
Amazing!!! I LIKE THIS COUPLE :>

Yurimage Sep 6, 2019 11:48PM
Always thought she was a dirty blonde, not a honey blonde. Would look cool dirty with dark tips.