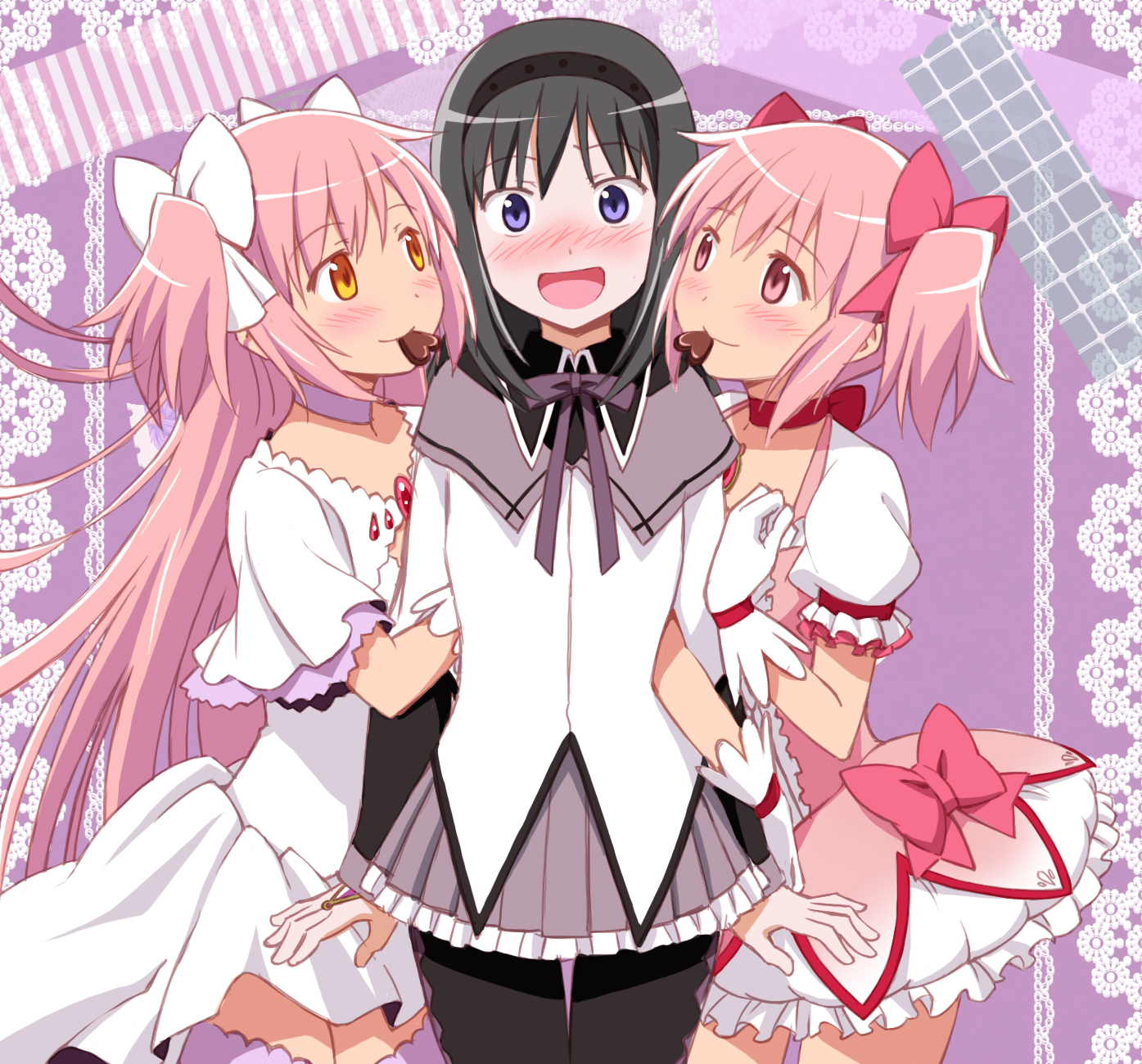 sisya Feb 13, 2015 8:23PM
Double...pleasure.
BiohunterX Feb 13, 2015 9:05PM
double the fun
EvilDevil Feb 13, 2015 9:50PM
homu will have to give double the chocolates to madoka during white day.

Rye Feb 13, 2015 10:44PM
Homura sandwich/double luminous.

YamCakes Feb 14, 2015 5:05AM
Yes
yukito Feb 14, 2015 12:17PM
you were almost a homura sandwitch (I know I play too much RE)

ReparationLE Feb 15, 2015 8:39PM
That face is the sign of reaching true paradise.

candy76041820 Feb 16, 2015 6:08AM
Demura: Aw.

An9el Feb 18, 2015 10:53PM
homuora has gone to modoka haven
CupCakeHappy Aug 19, 2015 9:22PM
I want a tag like Madoka x MadoGod x Homura =w=

mortadelusmaximus Mar 18, 2016 7:43PM
look at homura's face, she just looks like she just won the lotery. she looks so happy :3

almighty Mar 24, 2016 9:23AM
Homora ;)
Rainbowanime Mar 26, 2016 12:45PM
Would this be considered a threesome?

Ali_Senpai Apr 15, 2016 9:21PM
Nothing beats Double Lominous
SF Jan 21, 2017 6:11PM
Polyamory
last edited at Jan 21, 2017 6:11PM
drpepperfan Jan 22, 2017 5:26AM
I don't think it counts as Polyamory if it's the same person twice..
SF May 20, 2017 3:02PM
But if it's the same person twice fighting over someone it does count as Love triangle?
last edited at May 20, 2017 3:02PM