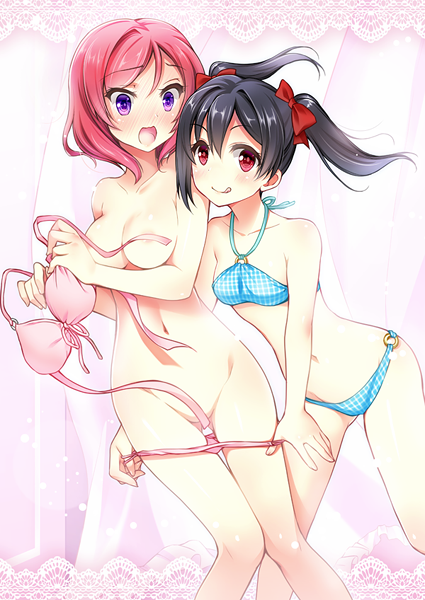 SulliMike23 Jan 24, 2015 12:18AM
Nico-chan you perv!

Kururu Jan 24, 2015 12:48AM
Nico chan .... good job (y)
nosebleed
Karin_Courter Jan 24, 2015 12:54AM
o////////////////o

Kikii Jan 24, 2015 1:14AM
sweet he he that is sure a long bra strap

telamon Jan 24, 2015 5:04AM
No author tag?
OrangePekoe Jan 24, 2015 11:47AM
No author tag?
Fixed now, thanks.
confused1203 Jan 25, 2015 7:18PM
Hott <3

PsychoNeko Sep 19, 2015 2:02PM
THAT censor ! XD

ark7298 Oct 27, 2015 7:13AM
I have no regrets in life. Nosebleed to death

Poomy Dec 20, 2016 7:10AM
Damn censoring bra strap!!! So close yet so far away
Marion Diabolito Sep 17, 2017 12:54AM
While it's very nice of Nico to help Maki by pulling up her bikini bottom, Maki's a big girl and can do it herself!